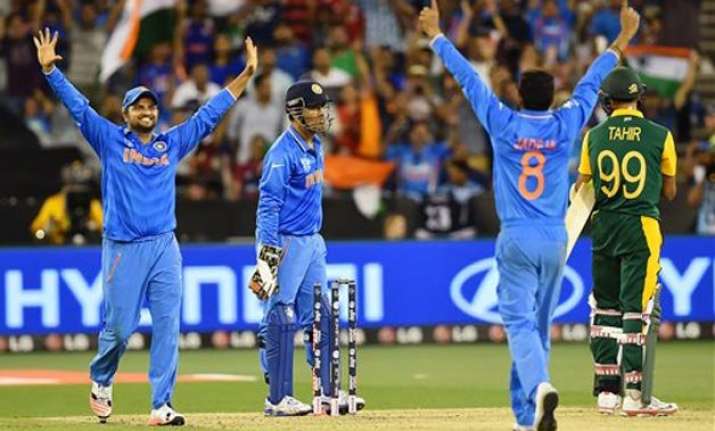 Perth, Australia: After high-profile wins over archrivals Pakistan and one of the tournament favorites, South Africa, India's biggest concern ahead of Saturday's match against second-tier side United Arab Emirates could be complacency.
The Indian lineup will be without coach Duncan Fletcher, who is in South Africa to attend a family funeral. But the Indians will be heavily favored against a UAE team that has lost both its matches — albeit closely — to Zimbabwe and Ireland.
Perhaps more importantly, pace bowler Mohammed Shami will miss the match with a mild left knee injury. Team officials on Friday said Shami, who has taken six wickets in two matches, had an ultrasound-guided injection "for his long-term management."
Defending champion India, meanwhile, has shown a major form reversal in both its wins — by 76 runs over Pakistan and a massive 130 runs over the South Africa — after losing a test series to Australia and also failing to win a match in a one-day tri-series with Australia and England. That was three months in Australia without a victory in a competitive match.
India captain Mahendra Singh Dohni says the World Cup was the team's focus all along, which is why it won't be taking the UAE lightly.
"We wanted to give players more opportunities in the tri series to some extent," Dhoni said in the wake of the win over South Africa. "There were quite a few players who were injured, also, and we kept the intensity a bit low. But at the same time we knew with the World Cup right at the corner, this tournament was much more important to us."
India won its first match against the UAE by 71 runs in 1994. The teams didn't play again until 10 years later, when India won by 116 runs at the Asian Cup.