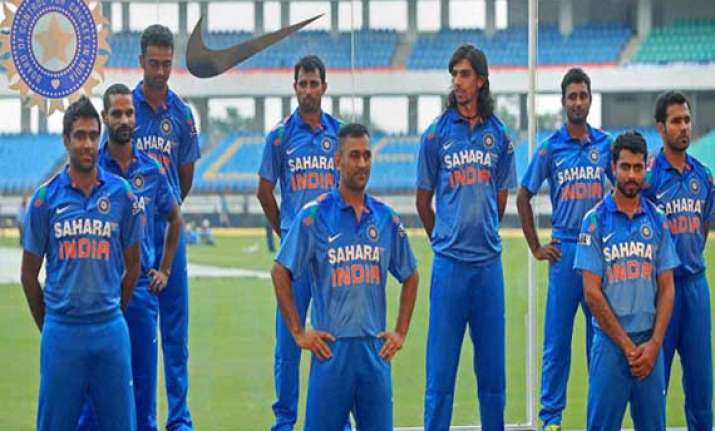 Dubai: Even if Australia win remaining two games of seven match ODI series India will still remain at the top of  the ICC ODI ranking chart.
India are trailing 2-1 after two games washed out due to rains. The final two matches are to be played on 30 October ( Nagpur) and 2 November (Bangalore).
If Australia manage to win the final two ODIs, they will rise to 119 points while India will finish on 120. In sharp contrast, if India win both matches, they will finish on 123 points while Australia will slide to 114.
International Cricket Council (ICC) ODI rankings:
Rank Team Rating
1. India 122
2. Australia 117
3. England 111
4. Sri Lanka 111
5. South Africa 105
6. Pakistan 101
7. New Zealand 89
8. West Indies 89
9. Bangladesh 76
10. Zimbabwe 55