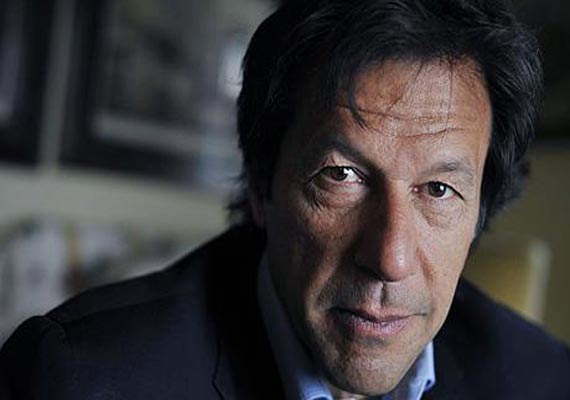 Islamabad: Pakistan Tehreek e Insaf's (PTI) chairman Imran Khan may take time off from his hectic political schedule to settle down once again in a worldly manner. He is being persuaded to get married by his family.
According to  TheNewsTribe.com reported Imran Khan family members want the 'married Imran Khan'.
Though, PTI chairman didn't commented or shows any reaction on the information but sources close to the Imran Khan claim that his sister and other family members searching the bride for the CAPTAiN.
One of the Pakistan's leading news channel, Dawn News has reported while quoting the source that the "Bride Search mission has been completed."
However A Pakistan Tehreek-i-Insaf (PTI) representative on Monday said reports that Chairman Imran Khan's family is putting pressure on him to marry someone from within the family are "not true".
In response to an article published in The Express Tribune, founding member of PTI Naeem-ul-Haque in a telephone conversation with Dawn said, "Yes, his sisters have been asking him for five years now to get married, but there is no one in sight and no specific person in mind."
Imran Khan was born on November 25, 1952 has two sons Sulaiman Isa Khan, Qasim Khan from his previous marriage with Briton spouse, Jemima Khan.
61-year-old Cricketer turns Politician had tied the knot with Jemima in 1995 and after 9 years married life the couple separated in 2004.
Sources claim that the new bride will be from within the family of Imran Khan.