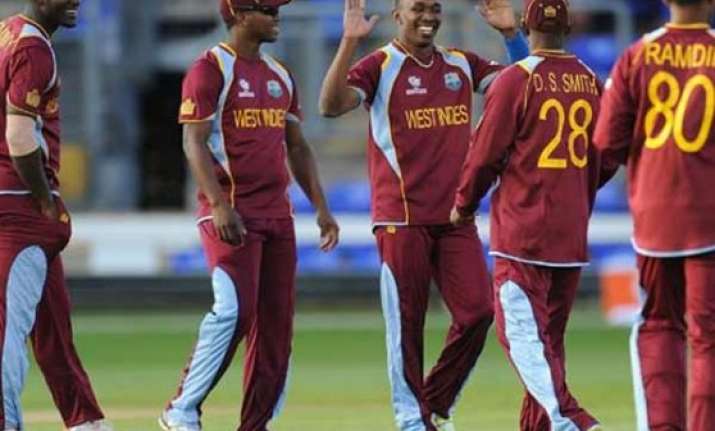 Kochi: A cloud of doubt hung over the series between India and the West Indies after the visiting team threatened to go on strike over an acrimonious pay dispute, which has prompted the aggrieved players to take 'appropriate action' if needed.
The West Indies team skipped Tuesday's practice session and the pre-match press conference, triggering speculation of boycotting the first ODI against India due to a pay dispute between the players and the West Indies Players Association president and chief executive Wavell Hinds.
Both the BCCI and the Kerala Cricket Association however insisted that today's match was on.
"The BCCI is not bothered about their internal issues. But as far as we are concerned the match is on," Board secretary Sanjay Patel said.
KCA secretary TC Mathew said, "The match will take place at scheduled time. All the rumours of alleged boycott that are floating around are wrong."
According to reports, the players claimed Hinds 'hoodwinked' them and did not take their inputs while signing a new MoU with West Indies Cricket Board last month, under which they would suffer a significant cut in their pay.
In a strongly-worded letter to WIPA and WICB, the team represented by captain Dwayne Bravo, wrote: "We wish to make it very clear that should the players be forced to take matters into their our own hands, we will not hesitate to take the appropriate action as see fit. We will hold you and the WIPA Board who support this process liable."
In response, the WICB issued a press release tendering its apology to the fans, the BCCI and all other stakeholders should the first ODI be disrupted as a result of player action. The WICB is making every effort to ensure that it fulfils all its commitments and that cricket is played.
As per the new MoU, the players 'understand' their Test, ODI and T20 fees 'have been decreased by 75 per cent'; that they will receive 'no compensation for the use of our rights. That has been decreased by 100 per cent'; and their ICC fees have been 'decreased by close to 100 per cent'.
The players said they were being kept in the dark about the 'purported agreement'. Bravo and his team-mates insisted that they would want the old structure back as the new one is 'significantly different from what we received in the past'
Bravo said the new contract was given to them in India.