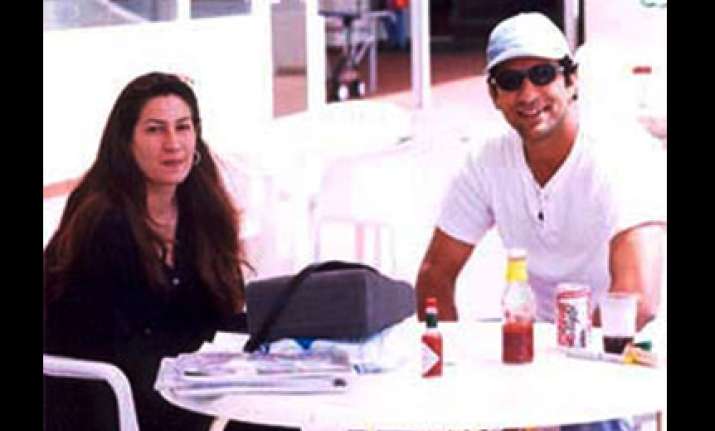 The wife of Pakistani bowling legend Wasim Akram, Huma Wasim was laid to rest in Lahore on Monday, mourned by hundreds of people after her sudden death in India from heart and kidney complications.
Huma Akram, 42, died in Chennai on Sunday and her body brought through a chartered plane to Lahore where hundreds attended funeral prayers led by Wasim's former team-mate Saeed Anwar.
Earlier, chairman PCB Ijaz Butt, Khalid Mehmood, Shafqat Rana, Intikhab Alam, Saeed Anwar, Moin Khan, Ijaz Ahmed, Inzamam-ul-Haq, Misbah-ul-haq, Umar Akmal, Kamran Akmal, Salman Butt and relatives and friends reached Wasim's residence for offering condolence.
Family members of Wasim and Huma were much grieved on the occasion.
"Huma's loss is great and I request my fans to pray for me so that I am able to raise my kids," said Wasim, who has two sons, Akbar, 12 and Taimur, 8.
Rasm-e-Qul of Huma will be performed on Tuesday after Asr prayer at her residence in Defence.