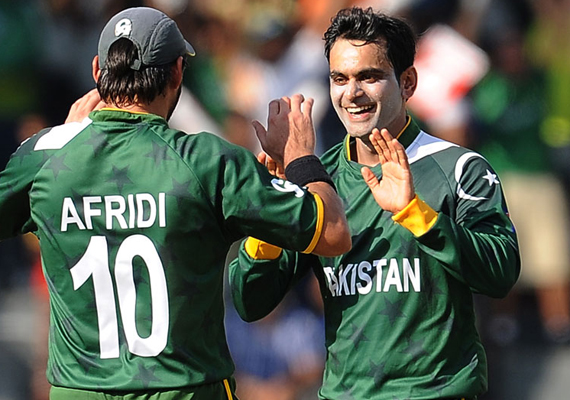 Colombo, Sep 29 :  Gearing up for the high-voltage clash against arch-rivals India, Pakistan captain Mohammed Hafeez said his team has the edge going into tomorrow's World T20 Super Eight game after the morale-boosting win over Mahendra Singh Dhoni's men in a warm-up match.
"Everyone is looking forward to the India match. Since we have won against them in the warm-up game, it will give us confidence going into the match. That victory has been a real morale booster for us and the boys are upbeat and raring to go against India," Hafeez told mediapersons on the eve of the game.
Predictably, the Pakistan skipper ruled out the pressure factor after having won a high-intensity game against South Africa yesterday.
"The boys have showed a lot of character against South Africa. It's always nice to start with a win and I am happy in the manner they responded under pressure situations. For us, the match against India is like another game. We have played them a lot in the past and that pressure is not there anymore."
Hafeez, however, didn't divulge his plans for the Indian line-up.