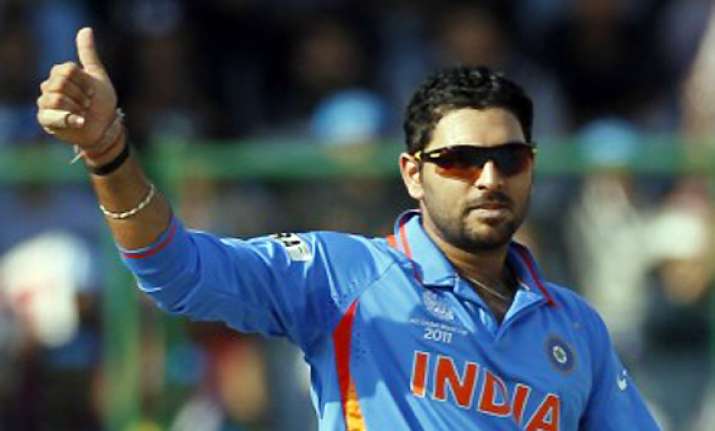 Gurgaon, Oct 31: India's middle-order batsman Yuvraj Singh reckons that his best years as a cricketer is "yet to come" and he will now strive to revive his Test career.

Yuvraj is not a regular member of Test squad and lost his place in the side after the series in Sri Lanka last year, but the elegant left-hander said he wants to be remembered as a good Test cricketer after retirement.

"It's the right time to focus on my Test career. I want to be remembered as a good batsman in the longer format of the game. I have always tried to give my best shot whenever on the field but unfortunately injury issues were there", Yuvraj told PTI in an interview today.

"In the upcoming series against the West Indies and Australia, I want to score big and make a mark in the Test format. I want to restructure my Test career and I'll raise the bar this time," he said.

Yuvraj said he has matured as a player after going through various ups and downs in his career, marred by injury or fitness concerns.

"My best years are yet to come. After a long injury layoff, I am fully fit and raring to go. My career has been marred by a lot of injury issues but I think it's on the right path now. My best is yet to come as lot of cricket is still left in me," he said.

"After coming back from England, I worked hard towards my training. My body took a lot of toll in the past one year due to injury issues. There are no more injuries and I am looking forward to make a mark through the upcoming West Indies series. I want to do good in the series and serve the Indian cricket for long," he said.