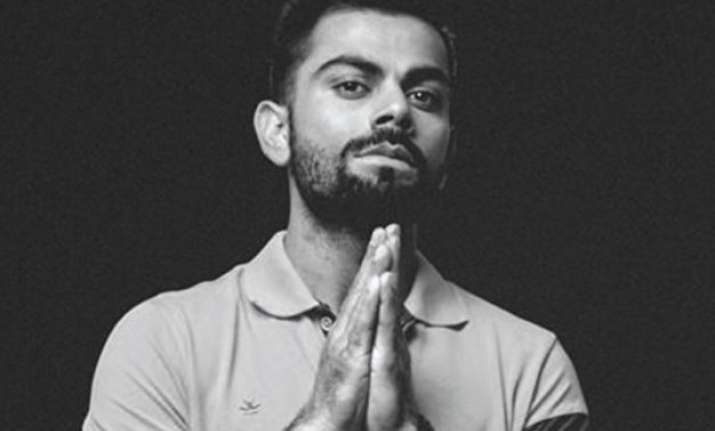 New Delhi: Virat Kohli, the stylish Indian cricketer who is known for aggression on the field, has just bid an apology to all the women in the world. He posted a photograph of himself on Facebook page with folded hands which has sorry written on it.
But if you are thinking that Virat has done something wrong then you are mistaken. Actually it was his unique way to wish women on International Women's Day.
Virat said sorry to every women on behalf of all men who have ever tried to make their lives miserable. His post reads:
Dear girls,
Sorry for the jerks.
The whistlers.
The cat-callers.
The blank-callers.
The won't-stop-starers.
The "frandship" stalkers.
The "accidental" brushers.
The glass-ceiling makers.
Please don't let them
ruin it for the rest of us.
Happy Women's Day.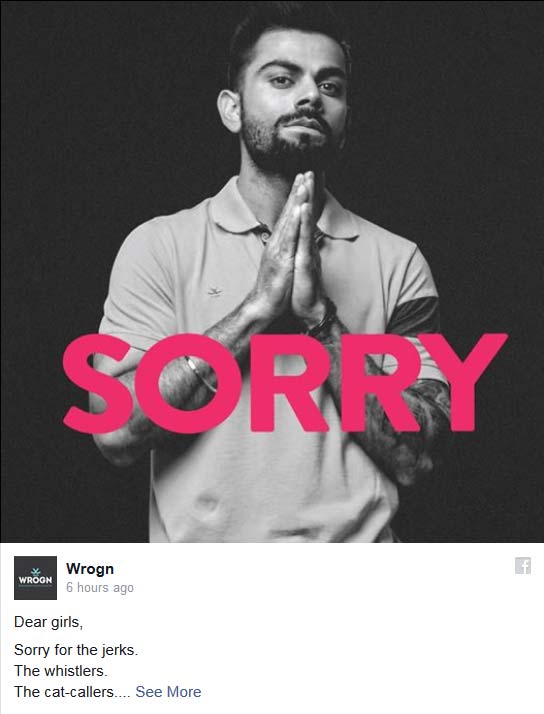 It was indeed a very sweet gesture from Virat Kohli for the women living around the world. It shows his rich character, maturity, good upbringing and respect for woman.
He boasts a massive fan following but after this post he's surely going to have many more additions, especially girls.
Thank You Virat for being so sweet.
Happy Women's Day!