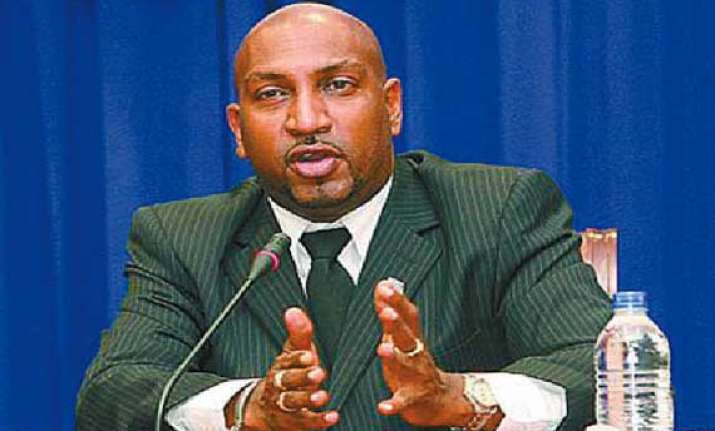 Port-of-Spain: Trinidad and Tobago's sports minister Anil Roberts has called on the Limacol Caribbean Premier League (CPL) to make a "clear and definitive statement" on the decision to change the name of the Trinidad and Tobago Red Steel.
The words Trinidad and Tobago have been dropped and instead the franchise will now be known as the Red Steel, reports CMC.
Roberts issued his appeal in a letter to the Red Steel manager Colin Borde, which was copied to CPL CEO Damien O'Donohoe and T&T Cricket Board president Azim Bassarath.
Roberts also pointed out that the change of name followed a series of eight meetings with members of the CPL executive, including one with the CEO, two months ago.
"This was not a decision. It is simply that the protocol surrounding the use of our beloved country's name would not allow this private team to be branded Trinidad and Tobago. There will be no negotiation, neither any compromise," his letter stated.
"Trinidad and Tobago's name cannot and will not be used in this privately run venture that has absolutely no involvement with the Trinidad and Tobago Cricket Board, the only recognised cricket sporting body in the world with the right to use our country's name."
Roberts' letter follows comments by Red Steel captain Dwayne Bravo who slammed the name change as disappointing, saying "Whoever made the decision, call them a bunch of jokers".
Borde, who is in Guyana with the Red Steel preparing for their next game against the Guyana Amazon Warriors, has confirmed receiving the letter and that it was discussed with Bravo and the team.
"The CPL will comment on those matters regarding Trinidad and Tobago and the name and so on," said Borde.
"We are focusing on the team issues and cricket matters here. The CPL will make the requisite comments on that."
In his letter, Roberts reiterated his position saying "any national team in this country that has the distinct privilege of calling itself Trinidad and Tobago comprises the country's absolute best in that sport. How can a team be called Trinidad and Tobago in the absence of Kieron Pollard, Sunil Narine, Denesh Ramdin, Lendl Simmons, Ravi Rampaul and others?"