Follow us on They are round, soft, sumptuous and totally irresistible! No wonder Po (remember Kung Fu Panda!) was so crazy about them. Momos are indeed one of the best things that happened to the culinary world. While we do have our favourite spots around the city to enjoy this lip-smacking delicacy, but how about if we tell you the exact recipe for you to make it right at home? Imagine, you get to choose the filling, spiciness and whether to fry or steam it! If you are salivating already, read on then! 
Ingredients:
Flour (Maida), cooking oil, raw vegetables (cauliflower/capsicum/soya beans etc) /salt and black pepper.
Method:
1) Knead the flour (maida) with water and keep it for atleast 15-20 minutes.
2) Grate cauliflower, capsicum or any other vegetable that you'd like to use as filling in the momos. You can also use mixture of several vegetables like radish and cauliflower or only radish or crushed soya chunks also as stuffing.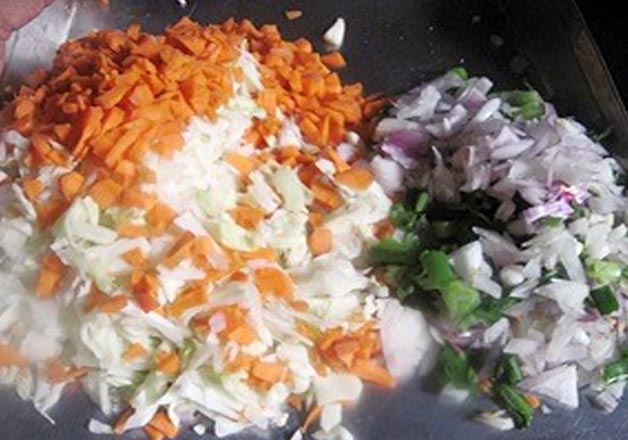 3) After grating the vegetables, take a frying pan and add some cooking oil to it. Take a very small quantity of oil, even 1 tsp is enough.
4)  Now, add the vegetables to it and sauté them. Add salt and black pepper as per your taste.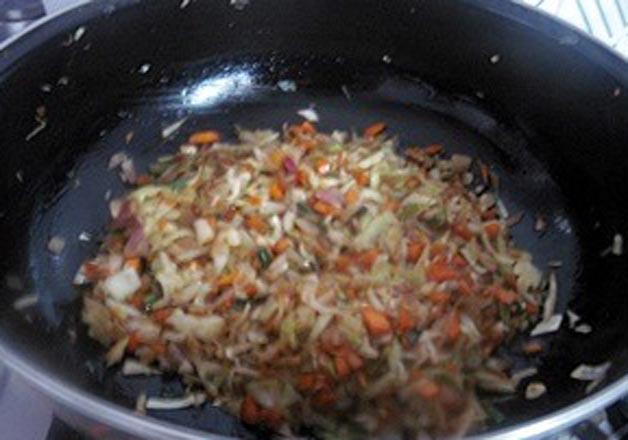 5) Now make small chapattis with the kneaded dough. Size of the chapatti should be such that if you stuff it and fold it, you may not cross the size of a regular momo.
6) Fill every chapatti with the fried vegetables and fold it on the top.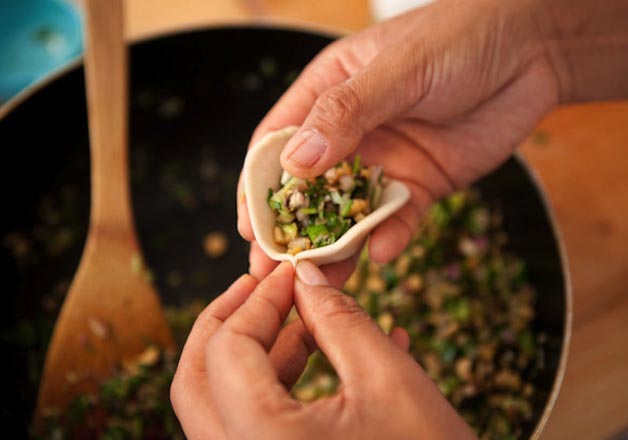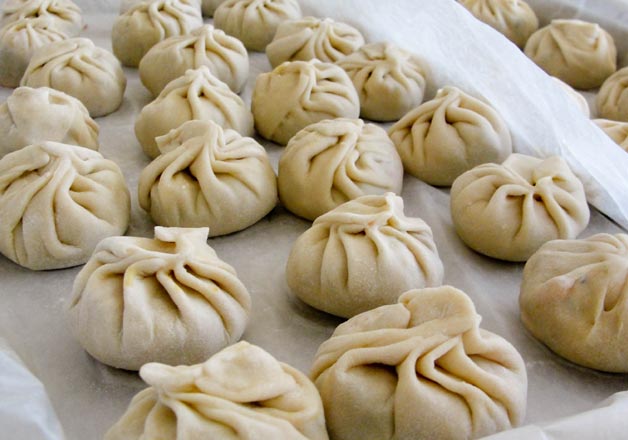 7) Now, here are three different ways to steam the momos - 
- Take your plastic Idli-maker, add some water in its base and keep one momo on every platter. Apply some oil on the platters before you place momos on them. Now, keep them on a temperature not less than 350 degree and for around 15-20 minutes. Set your oven accordingly.
- The second way to make it is – by using your steel Idli-maker. Follow the above-given process. Fill some water in its container and then after applying oil to the platters, place one momo on each.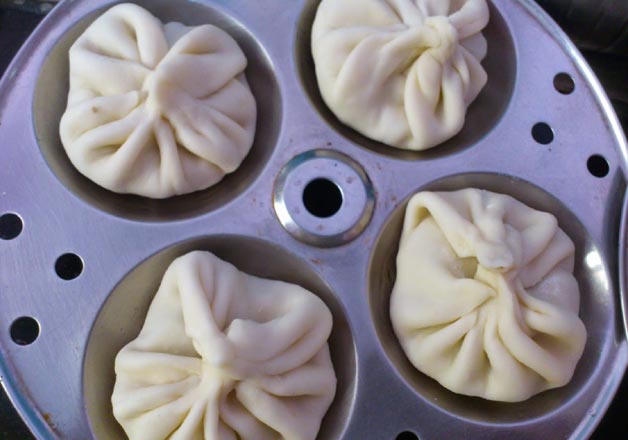 - Lastly, if you do not have an Idli-maker then simply take a big vessel and boil some water in it. After that, put your steel-filter on it. (The trick is that get a container of the size of your steel-filter or 'chhanni' and then place it on the container in such a manner that it gets properly placed on it and covers it as well)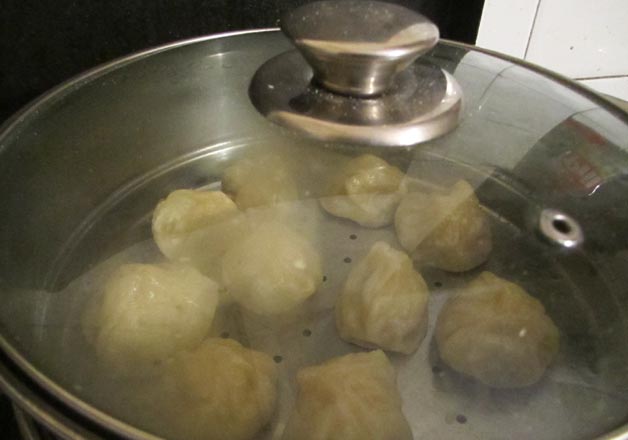 8) After that place the momos on the steel-filter. Do remember that you place them in such a manner that they do not touch the sides of the filter or each other.
9) Finally, after placing around 6-7 momos on the filter, cover it with a plate for around 15-20 minutes.
10) Check them after some time, if the momos have steamed up well, you may relish them with the chutney of your choice. Do remember, they taste best when served hot!!!