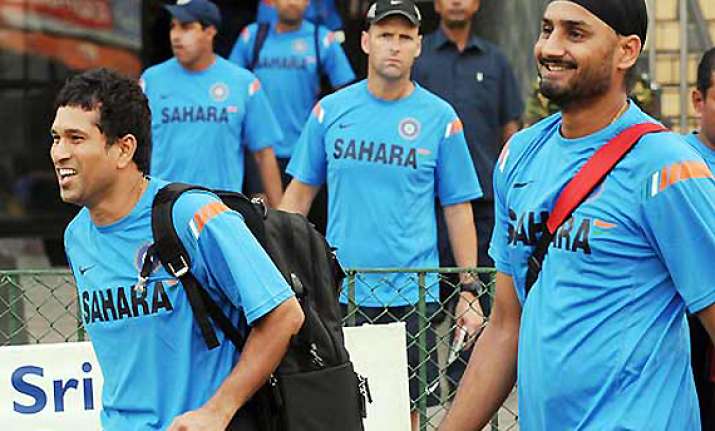 New Delhi, Aug 28: A suspected Improvised Explosive Device (IED) was found in a shopping complex, just 300 metres away from the Indian team's hotel in Kent and on the route that Dhoni & Co took for their practice match against Kent. The match itself went ahead after a prolonged rain delay.

The suspected device was found in the baby section of Marks & Spencer showroom, prompting police to immediately cordon off the entire area and order a comprehensive search.

Spectators, who waited patiently for the match to start at the stadium, were informed over the public address system of several security checks necessitated by the sudden development. Even as the match was in progress, police were identifying possible targets and checking all vehicles in the parking area as a matter of precaution.

This is the second security problem after the riots in the past three weeks. The Indian team management refrained from making any immediate comment over the issue.