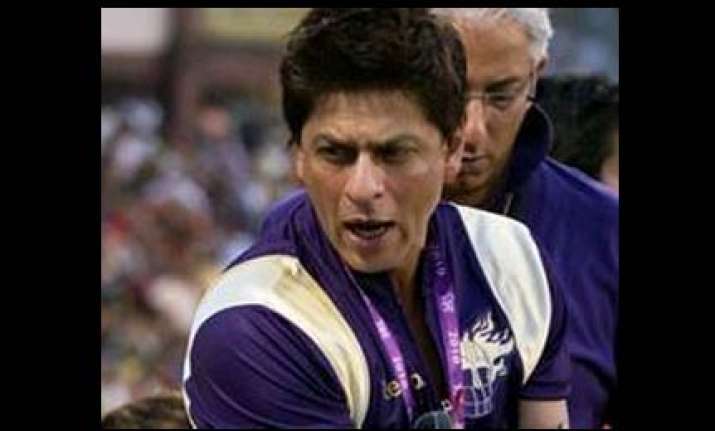 With the graph of Kolkata Knight Rider's performance in IPL 3rd edition being highly erratic,  KKR owner Shah Rukh Khan is a worried person nowadays.
 After it lost to Delhi Daredevils by a big margin on Monday, SRK was disappointed with his team's performance.
 "(I) am disappointed & will try and sleep this disappointment off. hope the team introspects & comes back strong. professionals can do that," the superstar posted on his twitter page.
Shahrukh also made a subtle jab at his team's skipper Saurav Ganguly who, in the after-match presentation, pinned the blame of the defeat at his losing the toss.
 "this loss was due to toss. the last hitch becos of pitch. time for excuses is over. either we play better or keep being deserving losers," SRK made it clear in no uncertain terms.
On the other hand, Preity Zinta's team Kings XI Punjab is languishing at the bottom of the points table.
Shilpa Shetty and Raj Kundra, however, have a reason to rejoice. Their team Rajasthan Royal's performance has improved several notches up.