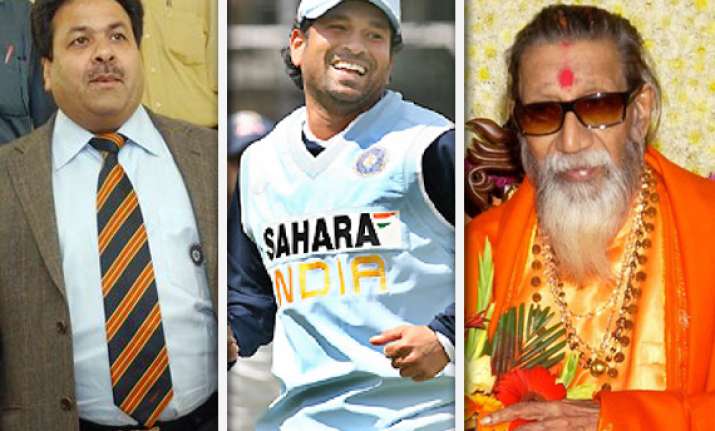 Mohali, Oct 21: Indian Premier League chairman Rajiv Shukla on Thursday took exception to Shiv Sena supremo Bal Thackeray's opposition to conferring of Bharat Ratna on Sachin Tendulkar and said the iconic cricketer deserved the highest civilian award in the country.

"I am of firm opinion that Sachin should be bestowed with the Bharat Ratna. Sachin should get Bharat Ratna," Shukla told reporters on the sidelines of third ODI between India and England at the PCA stadium.

"Thackeray had lowered the dignity and sanctity of God Satyanarayan by saying it's (Bharat Ratna) not the offerings of the God which could be distributed among all," he said.

He said "by doing so he ( Bal Thackeray) had disgraced the God also."

Thackeray, in his paper 'Samana', had recently opposed conferring of Bharat Ratna on Tendulkar.