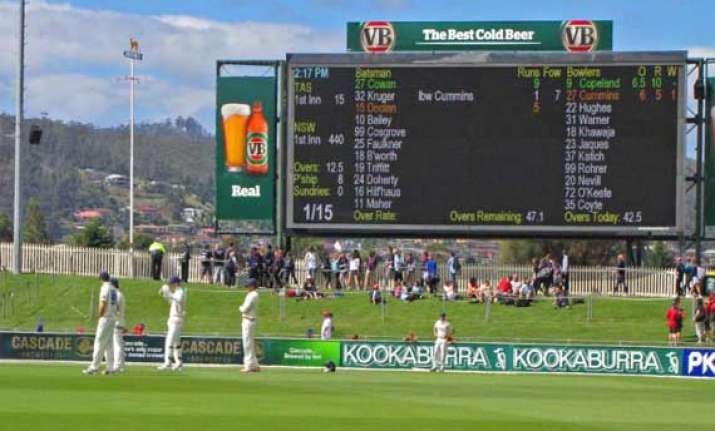 Melbourne: Australian cricket will take an important step forward in its effort towards making day-night Test cricket a reality next week with Round 9 of the Sheffield Shield to be played under lights.
The day-night matches in Adelaide, Brisbane and Melbourne will be played with pink Kookaburra balls and if successful, will result in more matches being scheduled next season to further trial playing conditions and equipment. Cricket Australia (CA) aim to hold a day-night Test match in 2015-16.
"We're serious about day-night Test cricket and next week's trials will play an important role in making that happen. Cricket needs to try and find a way to schedule the premium form of the game at a time when most number of fans are able to attend and watch," CA chief executive officer James Sutherland said Saturday.
"There are no guarantees out of next week but in the interests of growing the game we've taken a leadership role to try and overcome some of the hurdles currently standing in the way of staging day-night Test cricket. We know there are obstacles, namely the durability of the coloured ball and dew on the ground. However, without conducting trials in serious first-class competition, we won't know how far away we are."
The Sheffield Shield is the premier domestic first-class cricket competition of Australia like the Ranji Trophy in India.