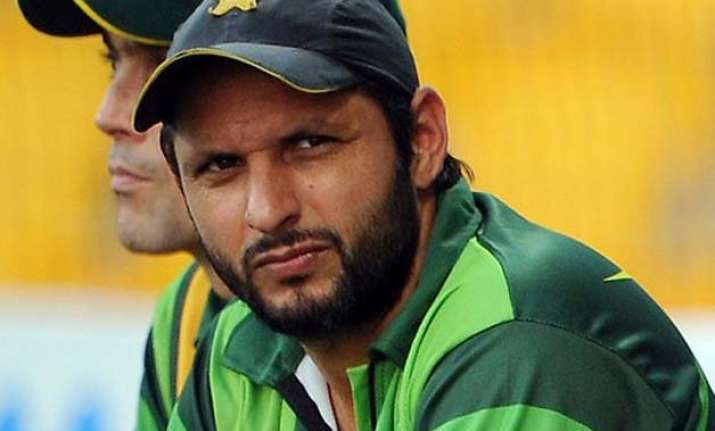 Lahore: In a rather surprising move, Pakistan T20 captain and all-rounder Shahid Afridi today defended India in front of Pakistani media flaying the hatred within Pakistan against one team. He was speaking to journalists regarding India on the team's return home after their loss in the Asia cup.
When the Pakistani skipper was questioned on the rivalry between India and Pakistan and asked if there was any psychological pressure against them, Afridi replied, "I don't understand why people of Pakistan are so much against India. Why so much hatred against one team? There are many other teams in the world, why only India then?"
Before the much-anticipated World Twenty20 cricket match between the two arch rivals scheduled to be held on March 19 in Dharamsala in Himachal Pradesh, Afridi showed his modesty and sportsmanship by saying, "In every Pakistani household, the Indian entertainment shows are on, most of our marriage ceremonies are celebrated in the Indian manner, we watch the Indian movies. If you want to hate them, then why not hate everything that you do Indian here? These words are all rubbish, the game of cricket should be played like a sport and not war."
With his words in favour of team India he also added that, "Cricket is a sport and people should take it as a game, and keep supporting our team."
Watch full interview here: