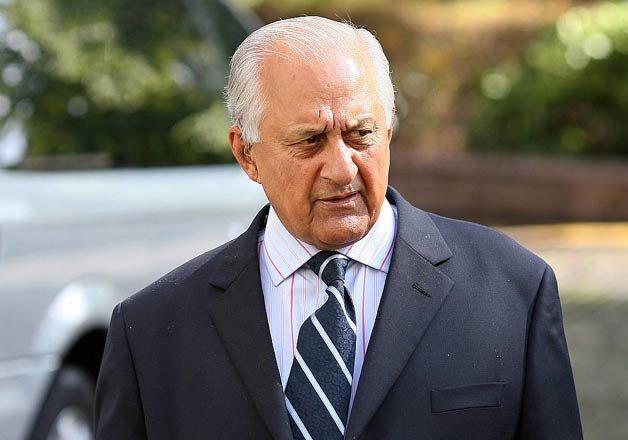 New Delhi: PCB Chairman Shaharyar Khan today demanded a definitive answer from the BCCI on the proposed Indo-Pak series, saying Pakistan will assume a 'no' if India continue to delay the decision.
Khan came to India on an invitation from BCCI President Shahshank Manohar but the talks were cancelled when Shiv Sena workers barged into BCCI headquarters in Mumbai, protesting against the dialogue.
"It is still not a complete 'No' but we need to decide at some point of time and it has to be very soon as there is not much time left. A reply 'yes' or 'no' is necessary. If there's still delay we have to assume that it's a 'no'," Shaharyar said.
"Therefore I have said yesterday and I am saying it now, chances of this series taking place has reduced significantly," the former diplomat said.
The Pakistan Cricket Board (PCB) Chairman admitted that not having a discussion was very disappointing.
"We could not engage in discussions and resolve the issues between us. I am not going back disappointed of a possibility of negative response or we would lose money. But that's not the case at all. We came here to see if we could engage in a bilateral series. If it doesn't happen that means it has not happened for eight years."
Khan said if the bilateral series with India is not held in December, then the Memorandum of Understanding (MoU) signed between the two nations would be "virtually dead".
"Well, the future depends on the bilateral series that is scheduled in December for which an MoU was signed by both India and Pakistan which includes 6 series in 8 years. The December (2015) series was the first amongst those six series.
Now if India does not play the series means that MoU is virtually dead," he said.