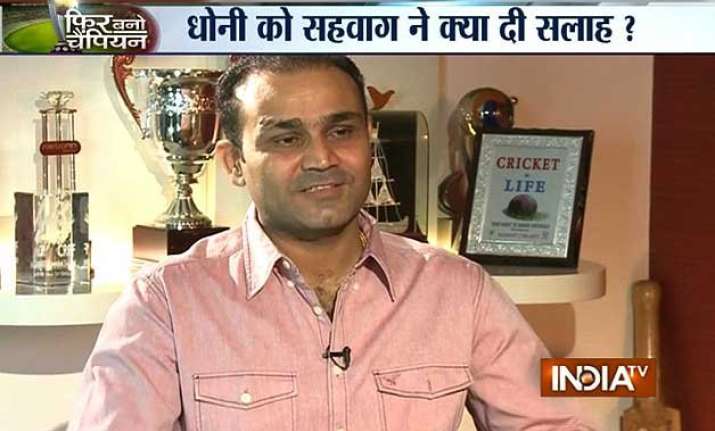 New Delhi:  Former Team India batsman Virender Sehwag today said, knocking out Bangladesh in the quarter-final would not be much difficult for Team India, which has a strong of six successive wins to its credit in the World Cup.
Replying to queries in India TV's cricket show "Phir Bano Champion" telecast this evening, Sehwag said: "Defeating Bangladesh would be easier rather than facing Australia, South Africa or New Zealand.  On the other hand, Bangladesh would be under great pressure to win, and I don't think India will allow Bangladesh to put pressure."
"Our bowlers have bowled pretty well, and packed off almost all the rivals in the matches played so far. To get match winners in every match is a sweet thing...From Virat (Kohli), to Shikhar Dhawan, Ashwin, Sharma and Umesh, all of whom have been match winners. I would like another player to become the match winner tomorrow", said the explosive batsman.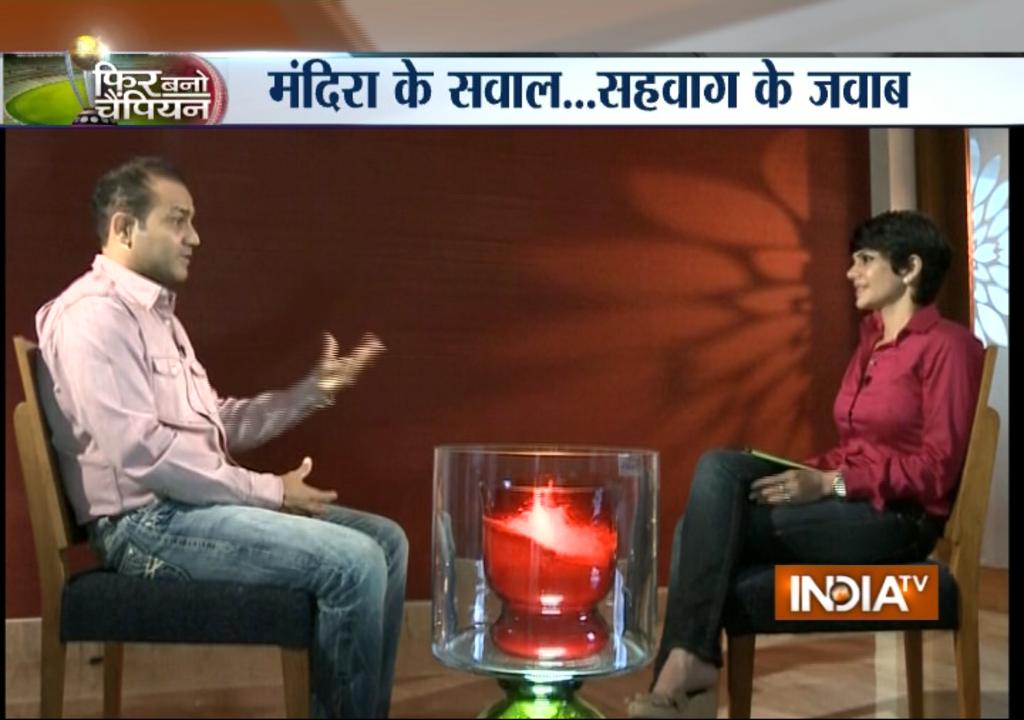 Sehwag however had a word of caution. "Team India must not take Bangladesh lightly, otherwise it may face defeat. They (Bangladesh) had routed England in the league round."
Sehwag said, there was no need to make changes in the team, provided everybody is fit. I think all the players are in form right now."
"I had expressed my hope from the beginning that we would reach the semifinal. The real challenge for Team India will come in the semifinal..it will then have to find its momentum and strategy...It all depends on who our rivals would be..it could be Australia, and Australia can lose too."
"Team India has the full potential to win the World Cup this time, but converting potential into a fine performance is a different thing. If the team plays fearlessly, it can perform well", he said.
Sehwag had words of praise for captain M S Dhoni, who, he said, was a "brilliant captain..the way he exerts control on situations and the match is really superb".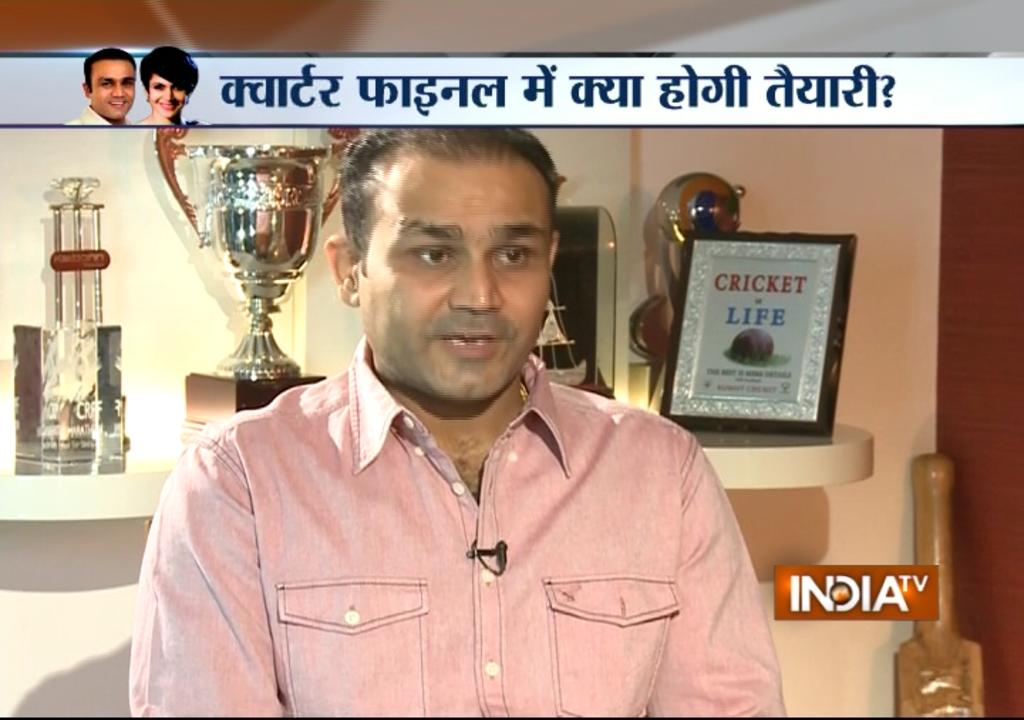 "A good captain is one who leads for a long time...Dhoni makes the best use of bowlers, as he has been doing in this World Cup", said Sehwag.
He added: "(Dhoni) depends on Ravindra Jadeja more because he is experienced, compared to Akshar Patel and others...Dhoni gets respect inside the dressing room, and also from senior players. He mixed well with his team mates".
Sehwag rubbished reports of differences with Dhoni. "I had made it clear way back in 2008 that I have no dispute nor any quarrel with Dhoni. Our relationship is positive."
Recalling his match against Bangladesh in World Cup, 2011, Dhoni said: "I had then said, this would be a revenge match. I decided that day that I will perform better, and when I began getting runs, I decided to play for at least 30 to 35 overs.
"I and Virat made tons in that match. I had told Virat, Bangladesh would not be able to chase a target of more than 280-290 runs. The moment we put up a score of more than 325, I knew we would win".
About the defeat at the hands of Bangladesh in 2007 World Cup, Sehwag recalled: "I remember, we had to catch the flight two days later. We had to stay in the Caribbean for two more days. I shut myself inside my room, and ordered room service for lunch and breakfast. I watched 45 episodes of the serial Prison Break during those two days inside my hotel room.
"I was thinking how we would forget the bitter memories of 2007. In India, the media and our friends were wondering what we had done...
"Before that World Cup, I had been dropped, but I got a chance in the World Cup...I made 49 runs in one match, and a ton in another match...
"For me, that World Cup was okay, but it was misfortune for our team....Our team had lost, but the team stayed united. The team stayed united inside the hotel, in the dressing room and at team meetings."