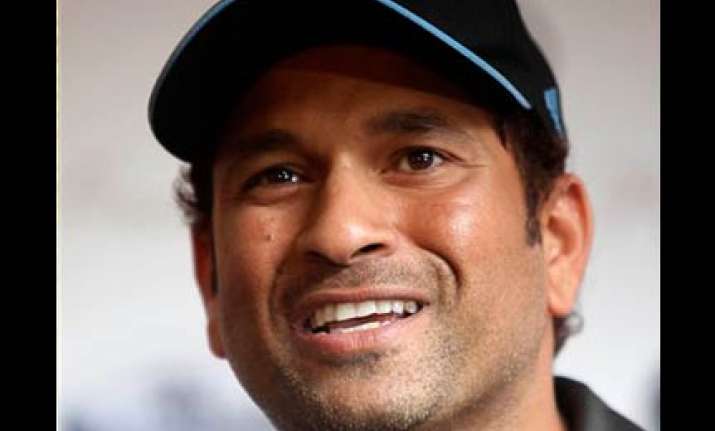 The legendary Sachin Tendulkar has been named the country's most trusted person in the cricket arena, wherein IPL Commissioner Lalit Modi has been ranked at the bottom.
In a list of 100 most trusted people compiled by Readers' Digest magazine, Sachin figures at the eighth position -- the highest among people related to cricket and next only to chess champion Viswanathan Anand (overall 6th).
In the same list, IPL Chairman Lalit Modi, arguably the most controversial cricket administrator, has been ranked 93rd -- the lowest rank for any cricket-related person in the list.
About Modi being at the tail-end of its Trusted list, Readers' Digest said "perhaps it's controversy that still stalks Lalit Modi, cricket administrator and chairman of Indian Premier League, who at 93rd position is the only sports personality to feature amongst the trust list's tailenders."
While Union Agriculture Minister Sharad Pawar, ranked 97th, is also related to the field of cricket in his capacity of Chairman of BCCI (Board for Control of Cricket in India), but he's more of a politician.
Among people in the list who owe their fame to cricket, Sachin is followed by Team India captain M S Dhoni at 42nd position in the overall list.
Last week, master blaster Tendulkar dedicated his record unbeaten knock of 200, scored in the one-dayer against South Africa, to the people of India.
 
 
After the match, Sachin thanked his fans and people of India for their support and said: "I dedicate this ton to the people of India. I thank those who supported me and this is indeed a special moment."
Besides cricketers, other sportspersons on the list include Viswanathan Anand (6th), shooter Abhinav Bindra (25th), Mahesh Bhupati (49th), Leander Paes (57th) and Sania Mirza (81st). PTI