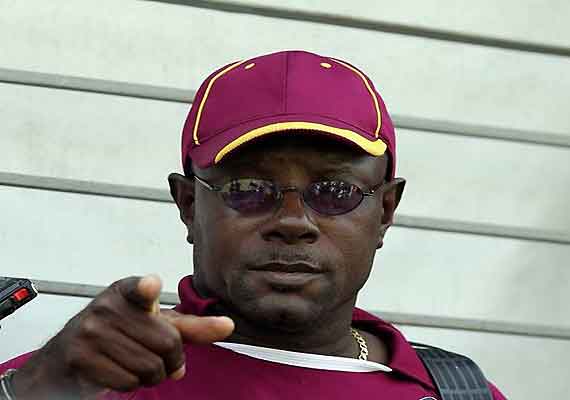 Kolkata:  West Indies players felt privileged to have been invited for Sachin Tendulkar's farewell series but they would not give any inch to the veteran batsman and he will have to earn his runs, team operation manager Richie Richardson said today.
"First of all we want to express our gratitude for inviting us to play a marquee Test series against India. The entire Caribbean team are elated to play the farewell series of Sachin," Richardson said, a day after their arrival here.
"Having said that, we want to make it clear that we have come here with a mission to win the series. We will try our best to stop him from scoring runs. We will not let him an inch. He has to earn every run," he added.
"Winning a series in the sub-continent is a big challenge for every team. It's a big opportunity for the youngsters."
The former captain said the visiting team will give a fitting tribute to Tendulkar after his swansong Test in Mumbai.
"We all have thought about giving a fitting tribute to Tendulkar after his last Test at Wankhede. We don't want to reveal our plans. It will be a big surprise for him," he said.
Richardson recollected the 1992 World Cup in Australia where he had the first glimpse of Tendulkar.
"He seemed to be a new kid on the block and who could be compared with the greatness of Brian Lara," he said.
But he refused to compare Tendulkar and Lara, saying "We don't want to compare between the two players. Both are great."
Richardson said former Indian captain Sunil Gavaskar had left a huge impact on the Caribbean.
"People back in the Caribbean worship Sunil Gavaskar for his fearless cricket. He's always been on top of people's mind. Despite the greatness of Gavaskar, Tendulkar has been able to create a place for himself. That's the biggest achievement of Tendulkar."
West Indies begin the month long tour with a three-day practice game against Uttar Pradesh at Jadavpur University campus ground from Thursday ahead of the opening Test at Eden Gardens from November 6-10.