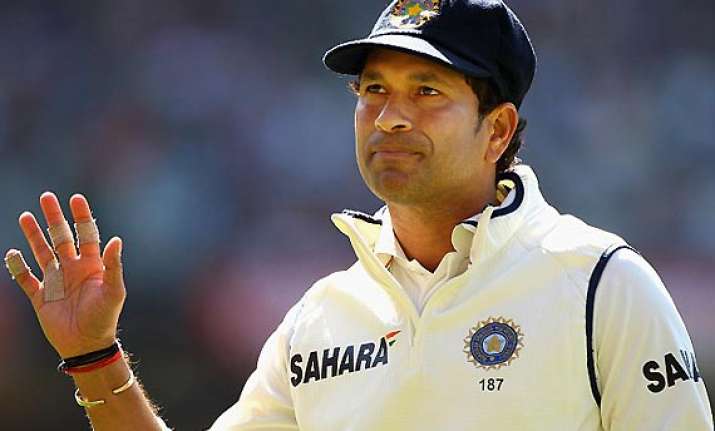 Mumbai: Mumbai Cricket Association today fixed the prices for the tickets to its member clubs and public at large for Sachin Tendulkar's farewell Test against the West Indies at Wankhede Stadium here next month.
According to sources, MCA's managing committee met today with newly-elected president Sharad Pawar chairing the meeting and finalised the ticket rates for the November 14-18 match.
Lower tier of the popular East Stand, named after Sunil Gavaskar, would cost the public Rs 500 for five days while the upper tier Rs 1,000.
The member clubs can purchase tickets for the north stand at Rs 1,000 a piece while the public will have to shell out Rs 2,500.
Exactly how many tickets would be available for the public (outside those allotted for the member clubs and others) could not be known.
The MCA has also formed a small committee headed by Pawar to decide how to felicitate Tendulkar who is to hang up his boots after a glittering career that fetched him 100 international hundreds and over 34,000 runs in international cricket.
Pawar is to make announcement in this regard tomorrow evening.