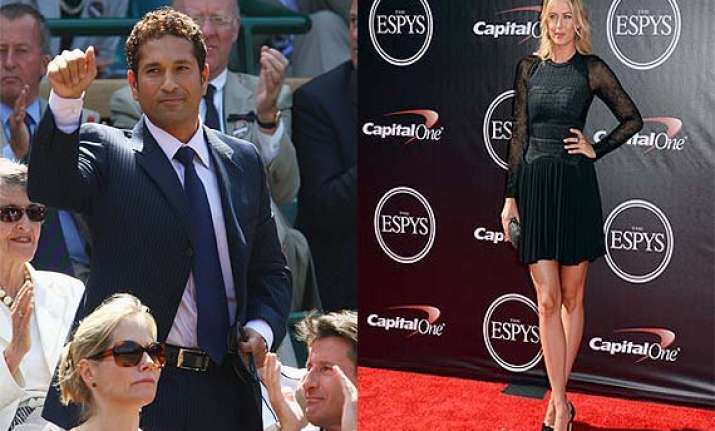 New Delhi: Sachin Tendulkar finally said that the comment made by tennis star Maria Sharapova was not 'disrespectful' because maybe she does not follow cricket.  Speaking to a leading news channel, Tendulkar said, "Sharapova`s comments were not disrespectful. She doesn`t follow cricket."
The controversy started when Tennis World (tennisworldusa.org) reported that when Sharapova was asked: "Sachin Tendulkar was the other person who came in at the same time as David. Do you know who Sachin is?" she flatly replied: "I don't."
It drew sharp reactions and criticism from Sachin fans all over the world and who took on the social media to criticise  the comment made by Shrapova. Within hours of Sharapova`s comment, `Who Is Maria Sharapova` was seen trending worldwide on social micro-blogging site Twitter. 
The incident took place when Sachin Tendulkar,  football star  David Becham and golfer Ian Poulter were in the Royal Box in Wimbledon when Sharapova was playing. When Sharapova was asked if she was aware of the sports celebrities who had come to see her play, the five-time Grand Slam champion said she had met Beckham a few times but wasn't familiar with Tendulkar.