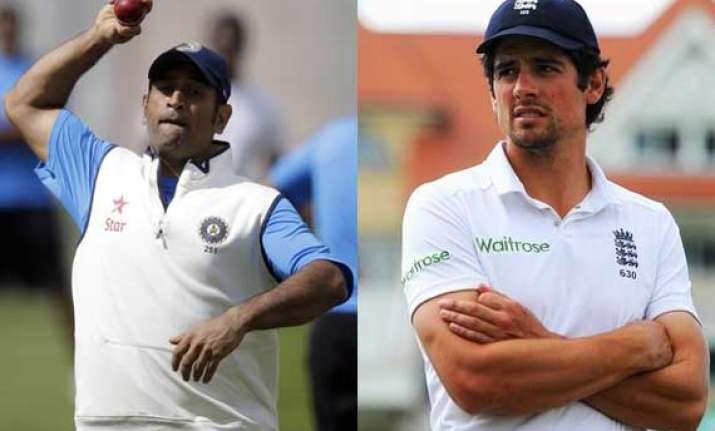 New Delhi: After much anticipation, India's long awaited England tour, of five Test matches, seven ODIs and one Twenty 20 is now underway. Given India's track record in overseas tests recently, Indian cricket fans are rather apprehensive as the Indian cricket team embarks on one of its toughest challenges recently.
One of the biggest challenges that Team India has to face is the duration of the tour. Spread for nearly three months, it will be a demanding task for the visitors, consisting mostly of faces who are touring England first time for a Test series, to keep up the spirit and continue fighting unabated. However, this can also work in the favour of India as the long tour gives the team time to recover from early losses and mistakes and rectify them.
The recent Anderson-Jadeja controversy has made this series more challenging for both the sides. It would be interesting to see how it will go further. However apart from the controversies and exhilaration, this England tour of India may not generate enthusiasm as  expected.
No matter who wins the series, the cricket fans who were hoping for a crackling test series or a test of real nerve and steel may not get what they want.
India TV points out certain key reason that why this series won't be a big success in terms of quality play: