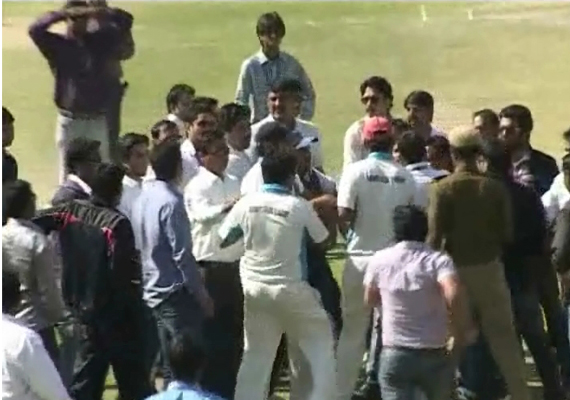 Udaipur, Feb 28: During the Corporate Twenty20 a fight broke out between Rajasthan Ranji players here on Tuesday.

The incident took place during the final of the T20 match when Nikhil Doru was given out and other player Shamsher singh passed a comment on him. 

Players from both sides physically attacked each other.

According to the reports Nikhil Doru received head injuries during the scuffle.