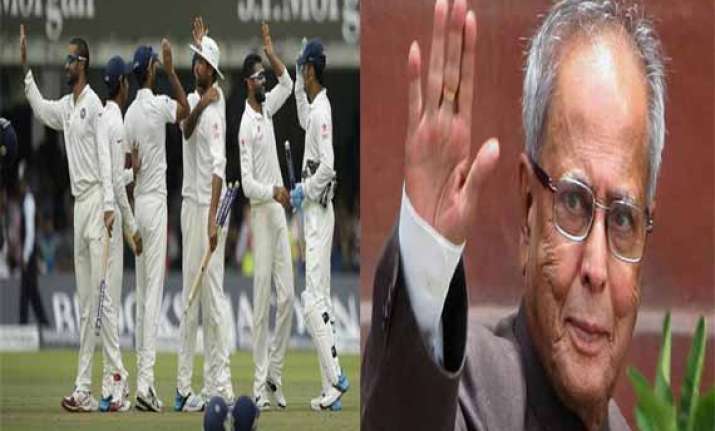 New Delhi: President Pranab Mukherjee has congratulated the Indian cricket team for its historic win against England at Lord's and said the nation was proud of the achievement which materialised after a gap of 28 years.
In his message to captain Mahendra Singh Dhoni, the President said "Please convey my hearty congratulations and best wishes to all members of your team on the magnificent achievement of winning the just concluded Test Match against England at Lord's.
"The nation is proud of this historic achievement which has materialised after a gap of 28 years. I wish Team India continued success in the series and future matches," he said.  
India registered a historic 95-run win over England on the fifth and final day of the second cricket Test at Lord's on Monday.
India's last Test victory at Lord's had come in June 1986 when the Kapil Dev-led team had beaten the English side by five wickets.