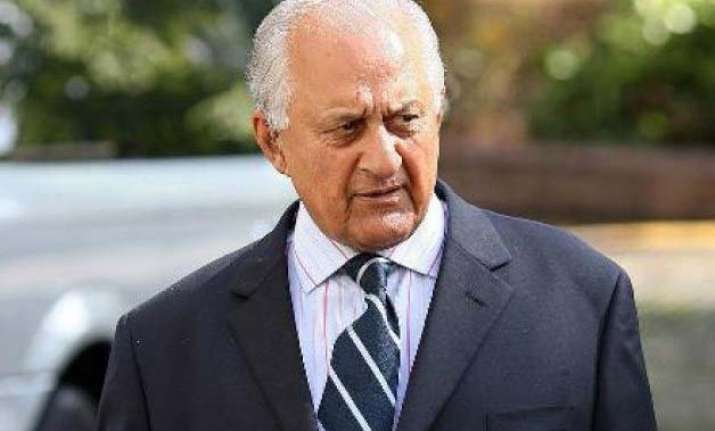 Karachi :  Pakistan Cricket Board (PCB) chairman Shaharyar Khan has said that he will be going to India later this week to convince the Indian government to allow restoration of bilateral cricket between the two countries.
"From what I know the Board of Control for Cricket in India is also willing to play the series with us but now everything is in the hands of the Indian government," Khan, a former career diplomat said today.
Khan will fly to Kolkata from Dhaka this week to meet with his Indian counterpart, Jagmohan Dalmiya and key functionaries of the Indian government to discuss the planned series in the UAE in December.
Pakistan and India have not played a full bilateral series since 2007 because of the terror attack in Mumbai in 2008.
"I am going to India because it is important to have talks with the Indian board officials including Jagmohan Dalmiya as he would now be well versed with the MOU signed between the two boards for playing the series in December," Khan added.
 
"We are very keen to host the series of three Tests, five ODI's and two T20 matches this year but what is clear to me is that the ball is now in the court of the Indian government/authorities," he said.
"Their board is ready to have the series but the Indian government/authorities have to give final clearance."
Khan will be going to New Delhi to meet with the government functionaries.
The PCB chief had also visited New Delhi soon after Dalmiya took over as BCCI President earlier this year but couldn't meet him face to face but he met with BCCI secretary Anurag Thakur.
"The last visit was basically to update the new BCCI set up about the MOU we have signed with them. But this time I hope my visit is more concrete and progress is made on the series," he added.