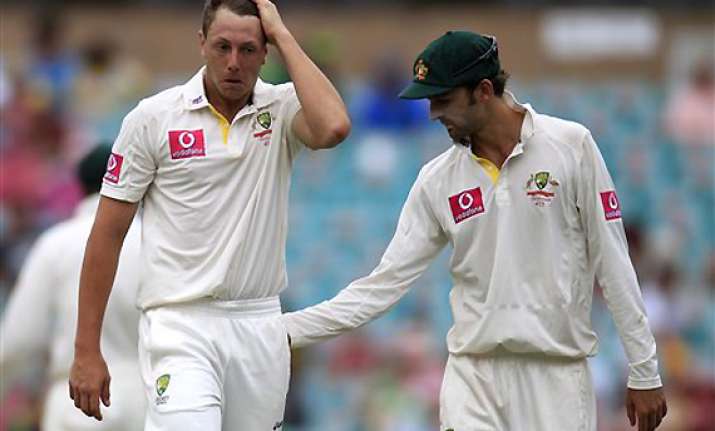 Sydney, Jan 6: Australian pacer James Pattinson was today ruled out for the remainder of the four-Test series against India due to a left foot injury.

According to Cricket Australia (CA), the 21-year-old fast bowler suffered an injury to his left foot during the second innings of the second Test that ended today with Australia winning by an innings and 68 runs.

The pacer was taken for X-rays and scans after the match and was even cleared of stress fractures but was diagnosed with early stages of stress-related bone trauma on his left metatarsal.

"He bowled pretty unrestricted in the game but he did have pain towards the end of the match," said the CA spokesman.

"As such, he had X-rays and scans after the game that has cleared him of stress fracture but he would be managed carefully over the next week."

"He wouldn't be available for the rest of the Test series," he added.

There are two more matches remaining in the Test series, to be held in Perth and Adelaide, respectively.

Ryan Harris and Mitchell Starc have been included in the squad for the third Test in Perth and the two will compete for the vacant spot.

"James Pattinson has been omitted from the squad due to a foot injury and has been replaced in the XII by Mitchell Starc," Chairman of selectors John Inverarity said in a statement.