Follow us on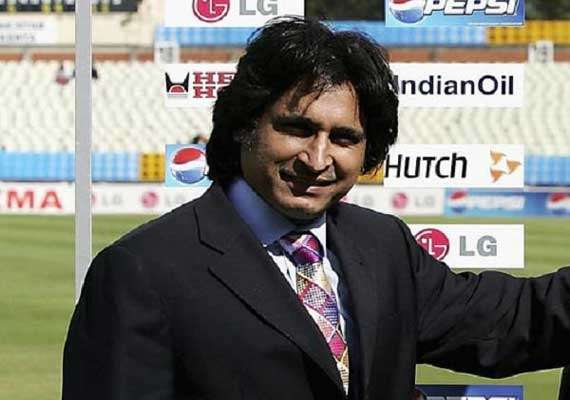 Islamabad: Former Pakistan captain Ramiz Raja feels his country's cricket board, the PCB, should accept the proposal giving control of international cricket to India, England and Australia.
The proposed changes in the running of the International Cricket Council (ICC) could be made following the world body's ongoing meeting in Dubai.
"I don't find anything fishy in this proposal apart from that relegation thing," Raja, a former PCB CEO, was quoted as saying by pakpassion.net.
The promotion and relegation clause in the draft model will ensure a two-tier system in Test cricket with immunity from relegation for India, England and Australia. It could also give the smaller teams the opportunity to play in the longer format.
"Test cricket is not made for the minnows and they shouldn't be playing it. I am not in favour of this relegation and promotion idea," said the cricketer-turned commentator.
Raja said the PCB should look to take the maximum out of the proposed power-sharing structure.
"The PCB should take maximum benefits from this proposal, I feel this is the best time for the PCB to hold talks with the BCCI and plan bilateral series in the next 5 years.
"We have witnessed some mouthwatering ties between these two nations. If we are to see more matches such as those in the past we have to join hands with the BCCI.
"It is nothing to be emotional about. We got to respect the powers of all three boards. Ehsan Mani got emotional with his stance. We cannot deny that these boards generate the most revenue and we have to be careful."
"The ICC isn't functioning properly and I was expecting this attack on them," Raja added.
"Former ICC president Mani has said the planned revamp will "completely undermine the integrity and standing of the ICC".