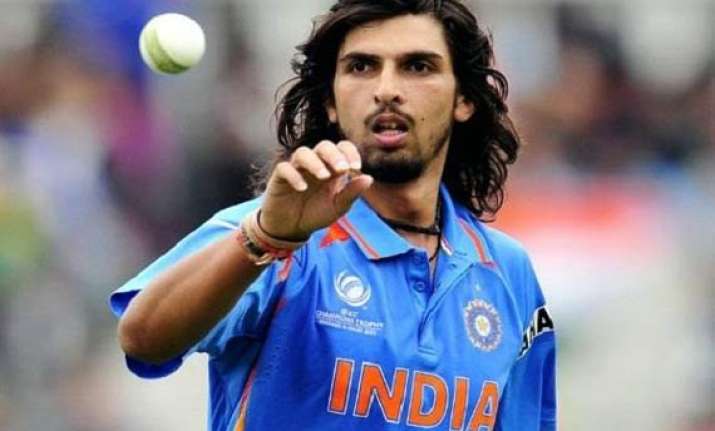 New Delhi: Cheteshwar Pujara will be playing for Derbyshire this season while Varun Aaron is also keen on plying his trade in the county circuit but Ishant Sharma, the seniormost bowler of the Indian Test team is not at all keen on playing in England.
Would you be interested in playing in county cricket, "No, I am not interested," was a curt reply from the lanky pacer, who was not allowed to give an elaborate answer by the organisers of the event in a hurriedly promotional function relating to bikes, here Sunday.
One of the heroes of India's Lord's Test win, Ishant was asked which among Lord's (2014) and Perth (2008) was a more satisfying effort according to him, there was another terse reply with any elaboration.
"There can't be any comparisons between the two performances."
While the 25-year-old, who has 178 wickets from 58 Test matches was keen on answering a few questions, a member of the organising team was constantly stopping him from answering cricket-related queries.
How disappointed was he after being thrashed by England in the Test series, the seamer replied,"No team wants to lose a contest. We played hard enough but they played better cricket than us."
When someone sneaked in a question about how "cool" Dhoni is on the field, Ishant said,"You guys have seen him (Dhoni). He remains pretty relaxed."