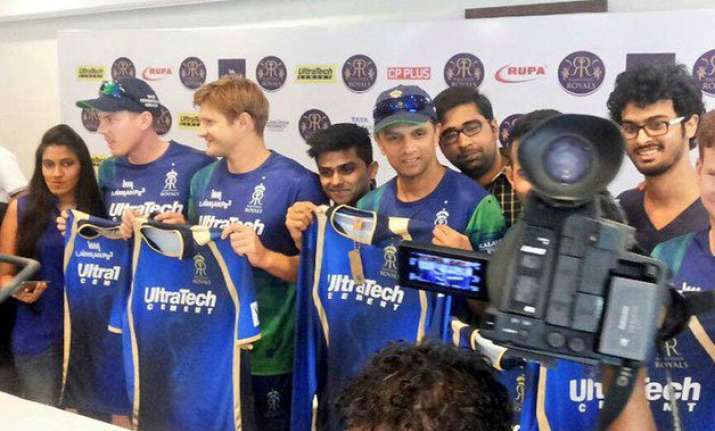 Rajasthan Royals winning streak continues as the team thrashed Chennai Super Kings by eight wickets registering their fifth straight win in this season of the IPL on Sunday.
So what's working for Rajasthan Royals? Is it their new 'jersey' or their new find - Deepak Hooda.
The 'Halla Bol' team has always been known for their exploration and unearthing of India's hidden gems. This time around it is the Haryana lad Deepak Hooda which is giving them smashing victories one after the other.
ALSO READ: IPL 8: RR trounce CSK by 8 wickets, register 5th straight win
Besides newbies, it seems like the new royal blue jersey, and the change of colour, is also working in their favour. The Piscean indicator, as was predicted from the March solar eclipse will work in favour of all those who will invoke it. Seems as if the Royals did the same! They invoked the Piscean God (With no offences meant to the learned astrologer, this is just a guess work!)
The team is actually ticking all the boxes right this time. The top-order batsmen are not only coming good but even the bowling is also rising to the challenge.
The Ultratech also seems to be cementing them to the victory!
All in all, the team is actually doing wonders this time. Won't be a surprise if it will lift the glorious cup too!