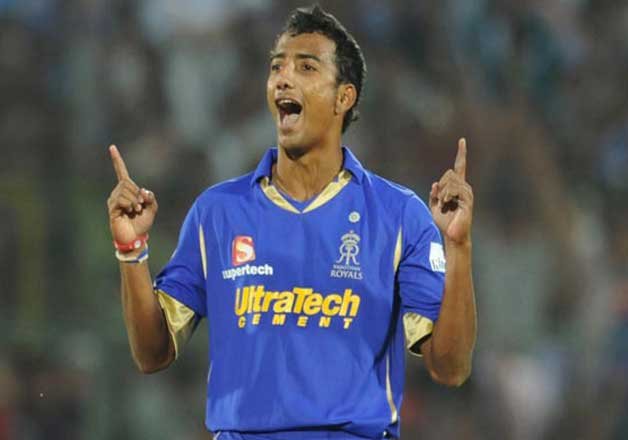 Mumbai: Ankit Chavan, one of the three Rajasthan Royals players, who was charged with spot-fixing during the 2013 IPL and banned for life by the BCCI, was paid his Ranji Trophy dues worth Rs 32 lakh recently by the Mumbai Cricket Association. 
MCA vice president Ravi Savant told PTI that they had written to the BCCI in November 2014, seeking permission to give the player his dues but did not get any reply from the Board, so they went ahead with the payment. 
It includes match fees plus his share of the MCA's bonus amount that was given to all the team members for lifting the Ranji title in the 2012-13 season. 
"We wrote to BCCI after his parents approached us, seeking the Board's permission to give him his dues as those were due to him before his transgression and subsequent ban. But when we got no reply (from BCCI) till March, we proceeded to grant him his dues," Savant explained. 
What action, if any, is taken by the changed ruling order in BCCI - with Jagmohan Dalmiya heading it - remains to be seen. 
Chavan, S Sreesanth and Ajit Chandila were implicated in the spot-fix scam and arrested by the police. While the first two have been banned for life, the BCCI is yet to decide on the punishment on Chandila. 
Meanwhile, MCA has also decided to debar the Cricket Club of India from conducting any matches or taking part in any tournaments under its jurisdiction and it will also not provide umpires for the BCCI's Mumbai-based affiliate.