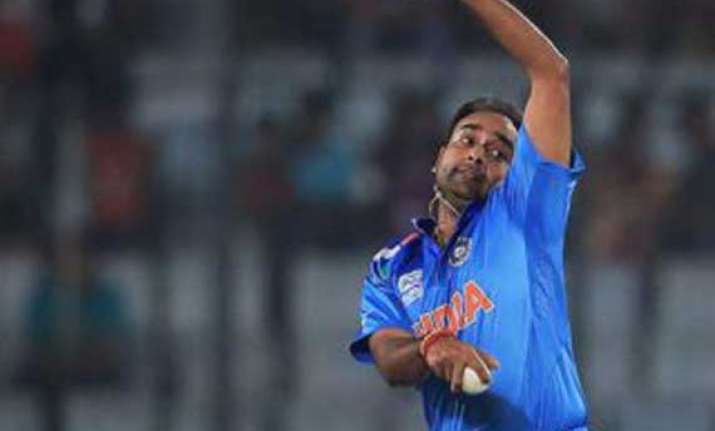 After India spun the spin web that resulted in Pakistan losing the opener of World T20,  Test and ODI captain Misbah-ul-Haq feels Pakistan's inability to cope with leg-spin is fast becoming the team's Achilles Heel.
Misbah was commenting after Pakistan's seven-wicket loss to India in the opening game of the Super 10 stage of the World Twenty20 in Mirpur.
Mohammad Hafeez's side, put into bat by MS Dhoni, struggled to get out of the blocks and managed a meager 130 from their 20 overs largely due to a spirited bowling effort from India, led by leg-spinner Amit Mishra's 4-22-2.
"Everything on the pitch was for the bowlers, they were getting bounce, and it was difficult for the batsmen to get bat on ball. It's always very difficult to set a target against an opposition like this. Pakistan were thinking of 30-40 runs in the last few overs but momentum was missing throughout and it was tough to bat," Misbah said.
The 39-year-old batsman said Pakistan were once again found wanting against decent leg-spin in Mishra.
"We are not playing leg spinners a lot in our domestic circuit. We even struggled in South Africa against Imran Tahir and our batsmen failed to catch his googlies and flippers."
Indian captain MS Dhoni, too, hailed his leggie's effort and warned rivals that Mishra, who was included as the third spinner instead of playing an extra seamer, had yet to touch peak form.
"I think Mishra bowled 70-75 per cent of what he can bowl," Dhoni said. "But we are not sure of playing three spinners every time. A lot will depend on whether there is evening dew or not."