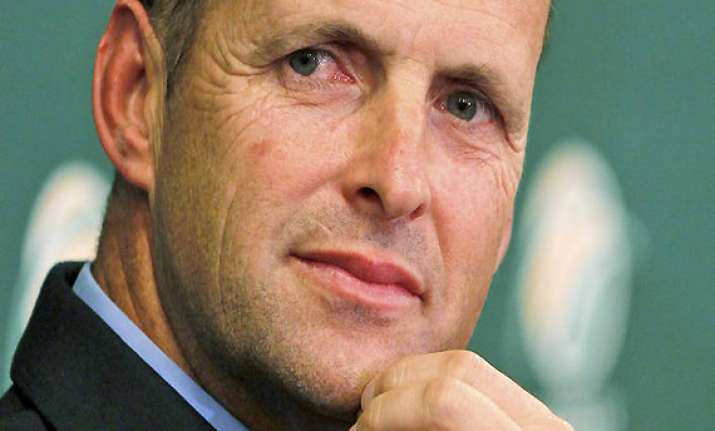 New Delhi: Indian team's former coach Gary Kirsten today spoke on various aspects of batting and said when it comes to facing spinners, there are no peers to India captain Mahendra Singh Dhoni.
"Watch
MS Dhoni
's batting carefully. How he gets behind the ball when he plays spinners. Apart from stepping out for hitting sixes, he always takes spinners on the backfoot. He always gets low while defending or attacking on backfoot. There are many good players of spin bowling in India but he is one of premier players," Kirsten told the cricketers while showing Dhoni's stance and technique.
"Batting is a side-on game and will always remain that. You have to remain side-on in order to hit the balls on both sides of the wicket. At the end of the day, if you are batting, you have to score runs. You have to develop a technique. No point hitting a glorious cover drive or a wristy flick and then get out," were some of the words of wisdom from Kirsten.
To a question if he would suggest the owners to retain Sehwag for over USD 2 million considering his current form and batting position, Kirsten laughed out loud. "I am not going to answer that question," was all he said.
However just like his batting which had a safety-first approach, Kirsten said that there are no guarantees to success.