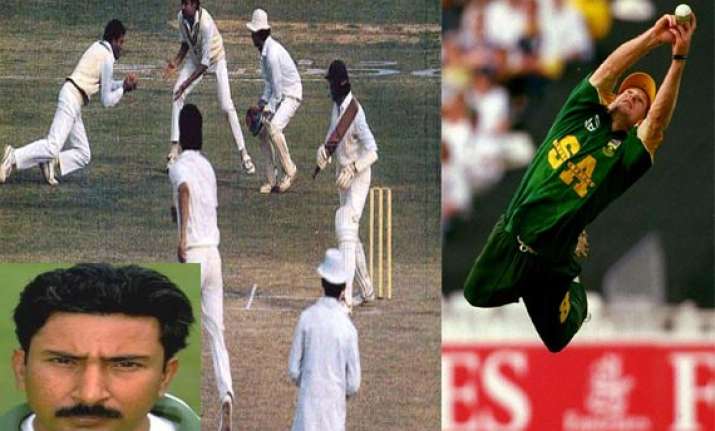 New Delhi: Catches win matches, this saying is true as there are many instances in cricketing history which shows that catches were taken at crucial stages and a team won.
Same as the case with drop of a catch, many teams lost when important catches were dropped by fielders.
Fielding is a very crucial part in cricket matches. Some teams are known for impressive work on the ground by the fielders and some teams are weak in this segment.
Many fielders made innumerable fans by diving on the ground to get the ball, took impossible catches or threw the ball right at the stumps to run out the batsman.
Here we present the list of top 10 fielders who made record of taking most catches in an innings: