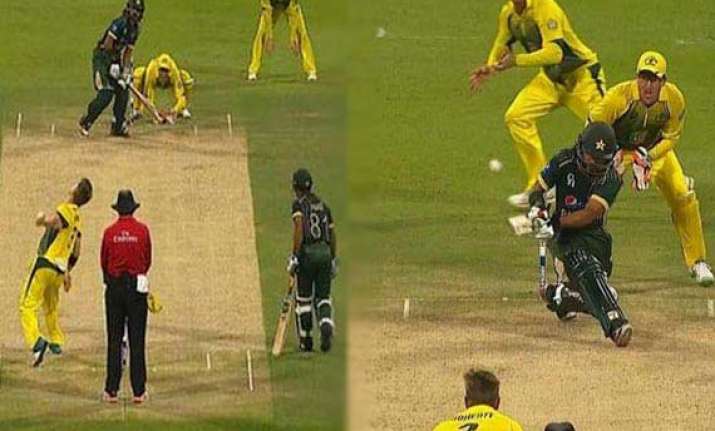 New Delhi: The third ODI between Australia and Pakistan raised a few eyebrows when Steve Smith took a spectacular 'switch catch' to dismiss Fawad Alam to give rise to a new controversy  whether the catch that Smith took was legal or not.
The incident took place when Fawad Alam tried to play a sweep shot to a delivery bowled by Aussie spinner Xavier Doherthy.
Smith who was positioned at first slip before the delivery was bowled had moved from his fielding position to towards leg slip area to catch the ball which was top edged by Alam.
Aussie opener and team mate David Warner came in full support of Smith who was criticized for the catch. Warner said that whatever Smith did was under the ambit of new rules of ICC and was more of an clever anticipated thinking by the fielder.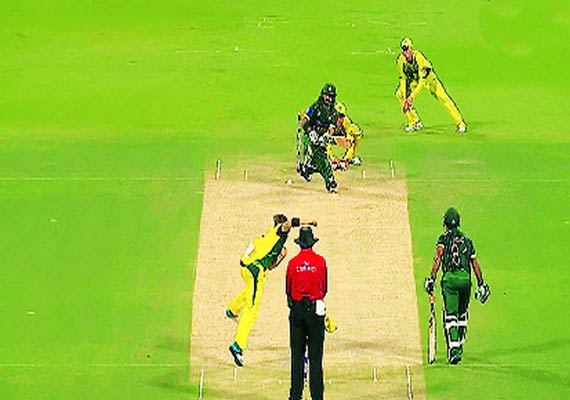 The Pakistani batsman  stood his ground but had to move towards the pavilion after the umpires told that the rules regarding the close in fielding positions were amended . "They changed the rule to when the bowler lets go of the ball and when you see the batsman do that, you can move," Warner said.
"So when you look at the replay, he didn't move until the bowler let go of the ball, and that's great cricket awareness."He actually said to  Brad Haddin: 'He's going to try and lap here, one of these balls, and I'm going to try and stop it'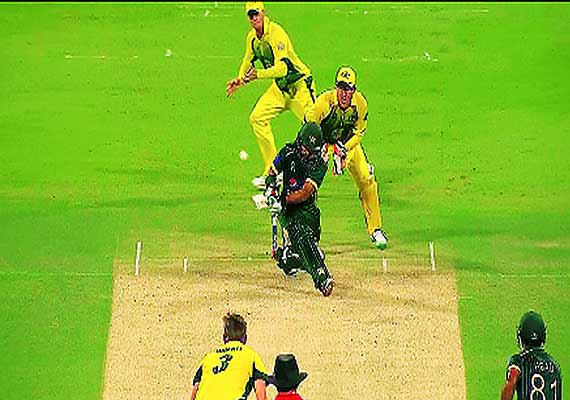 The ICC in a release on Monday clarified  why the catch was deemed legal. "Given the recent trend of fielders moving in anticipation after a batsman had moved to play a shot, the ICC consulted with the MCC and advised the umpires to use the following interpretation:
'As long as the movement of a close catching fielder is in response to the striker's actions (the shot he/she is about to play or shaping to play), then movement is permitted before the ball reaches the striker.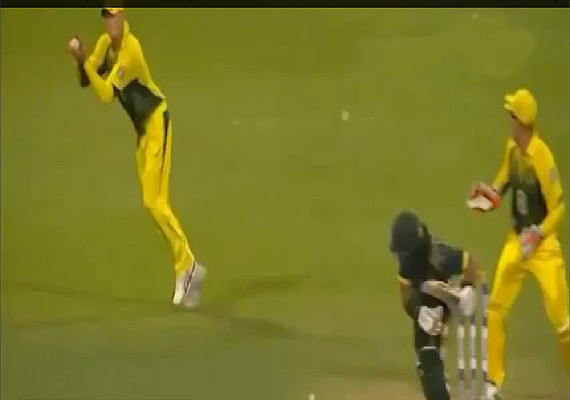 According to Law 41.7, which governs movement of fielders, "Any significant movement by any fielder after the ball comes into play, and before the ball reaches the striker, is unfair.
In the event of such unfair movement, either umpire shall call and signal dead ball." Law 41.8 then defines significant movement for fielders. "For close fielders anything other than minor adjustments to stance or position in relation to the striker is significant."
The new rules came into effect from 01st OCT 2014
Watch Video: