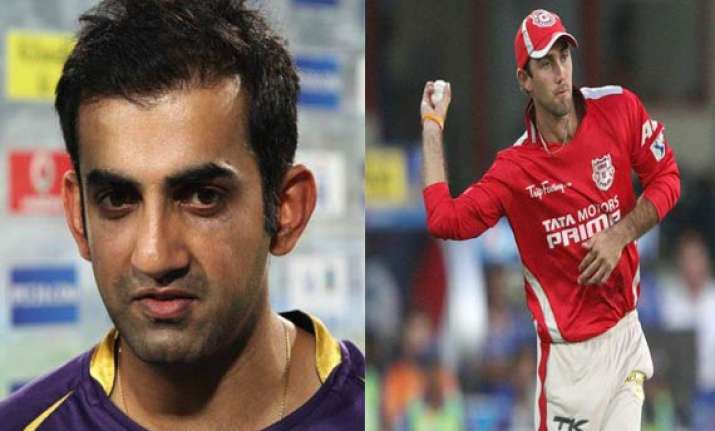 Dubai:  Kolkata Knight Riders face thedaunting task of stopping the marauding pair of Glenn Maxwelland David Miller in its tracks when they clash with Kings XI Punjab in an Indian Premier League match here tomorrow.
Maxwell has been in supreme touch since the start of theleague, having trampled the rival bowling attacks with utter disdain.     
The Australian batsman literally toys with the bowlers ashe hits them out of the park at will.     
With 279 runs at an incredible average of 93, Maxwell hashit an astonishing 17 sixes and 28 fours in three matches so far in an amazing display of power-hitting.     
It will be interesting to see if Maxwell can bat the same way against wily spinner
Sunil Narine
, who has bamboozled even the good batsmen and has been economical at the same time.     
KKR have also been blessed with the talent and experience of veteran all-rounder Jacques Kallis in the side. They will surely look up to the South African legend to produce something magical to dismiss Maxwell early.     
However, before contending with Maxwell, Kolkata Knight Riders also have to deal with Virender Sehwag, who is rediscovering himself gradually.     
With a 30-run knock in his last match, Sehwag is gradually getting back his rhythm and even if KKR bowlers succeed in getting rid of both Sehwag and Maxwell, they have the explosive South African Miller to deal with