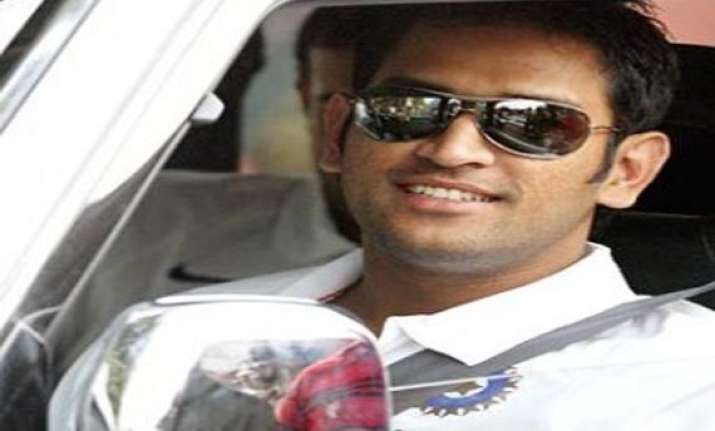 Jaipur: Team India and Chennai Super Kings captain Mahendra Singh Dhoni had a taste of law on Thursday, when a traffic cop in Jaipur pulled him up for driving his car in the wrong lane.
Dhoni rode his X132 Helicat, European brand bike, from Delhi to Jaipur, a distance of 265 km, and once he entered the city he switched to a car, but went on to a wrong lane.
A startle Jaipur policeman pulled him up for driving in the wrong lane.
Dhoni had come to Jaipur for the Champions League T20 semifinal against Rajasthan Royals, which his team lost on Friday night.
"MSD came down on his bike from Delhi. He loves his bikes and rides them whenever he gets a chance. Once in the city, he shifted to a car as the bike was brought to the hotel," said a CLT20 official.
The bike bears the number 7781 and Dhoni's date of birth is  07/07/1981.