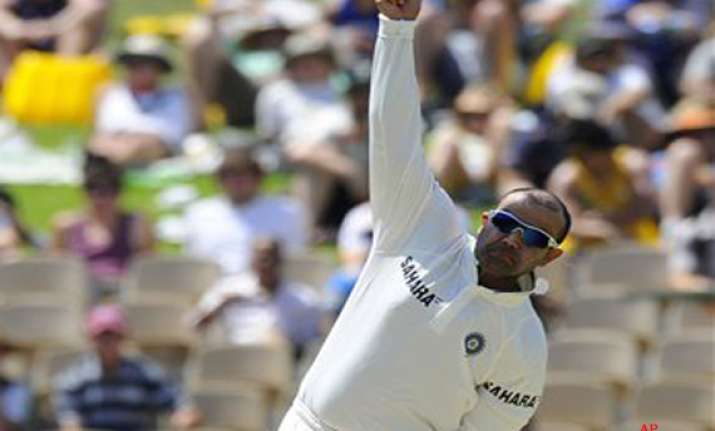 Adelaide, Jan 28 : Facing intense criticism for failing to put up even a semblance of fight in the 0-4 Test series loss to Australia, stand-in Indian skipper Virender Sehwag today tried to defend the team's performance, insisting that such debacles happen to every international side.

Sehwag urged the fans and media to back the team when it is down in the dumps after India lost the final Test by 298 runs at Adelaide Oval today to sign off with a 0-4 scoreline.

"If you look at even Australia, they lost the Ashes and were all out for 47 in South Africa. It happens to every team," said Sehwag when asked about the abject surrender, their second successive series defeat on foreign soil after the disaster in England last year.

"They (fans and media) should be upset with our performance, I agree. But this is the time fans should back team and players. This is the time we need support from fans and everybody should back their team," said Sehwag as he faced a barrage of questions.

"When we won the World Cup, everybody was happy and cheering Team India. This is the time we need support. Every other media does it, be it England, South Africa or Australia.  They criticise in a manner the player doesn't go down. They don't do it in the manner that a team and a player goes down when they read articles and watch television."

Trying to explain the debacle, the opener, who is himself under scrutiny for his poor form and reckless shot selection, defended his senior teammates—all of whom came a cropper.

"We didn't bat well there (in England) and we also didn't' bat well here. Our top 6-7 batsmen didn't' score enough runs for bowlers to win the games. In England, Rahul (Dravid) scored three hundreds. Here only Virat Kohli did it," he said.