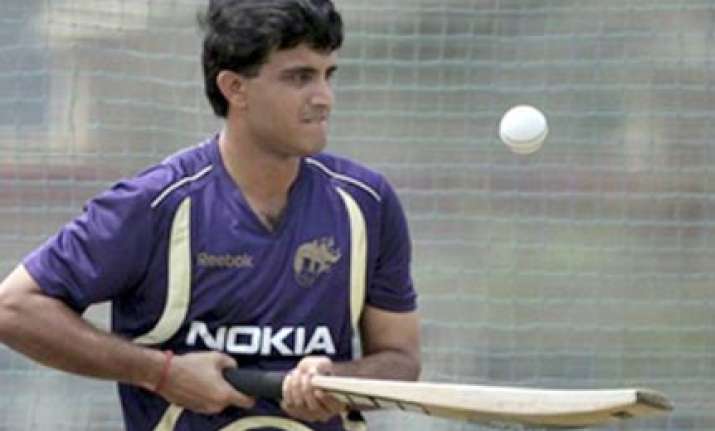 Two former India captains are set to be at opposite ends when Sourav Ganguly's Kolkata Knight Riders, fresh from a stunning win over defending champions Deccan Chargers, take on the Anil Kumble-led Royal Challengers Bangalore in the Indian Premier League in Kolkata on Sunday. 
With confidence sky-high and spirt in abundance, KKR's performance in Mumbai would definitely enthuse the local fans who are expected to turn up in large numbers.
Nobody expected KKR to win against the champion team from Hyderabad but the unpredictable Twenty20 format had something amazing in offer in the inaugural tie at the Dr DY Patil stadium on Friday night.
Inspirational Ganguly who is back as skipper after last season's humiliation, led the team to an 11-run victory.
 The absence of the toe-crushing yorkers of Fidel Edwards or the fiery pace of Ryan Harris in the death overs proved costly for the Chargers as the pace duo of Rudra Pratap Singh and rookie Jaskaran Singh struggled in the middle.
The KKR middle-order comprising Owais Shah and Angelo Mathews looked solid and with Laxmi Ratan Shukla and Wriddhiman Saha in the lower-order, the batting appears good even without the firepower of Chris Gayle, Brendon McCullum. Their new bowling recruit Shane Bond is yet to show up either.
Ganguly admitted that the side, under new coach Dav Whatmore and mentor Wasim Akram, did not bowl well in the beginning but the tactical changes and the wicket of Gilchrist in the middle worked well. PTI