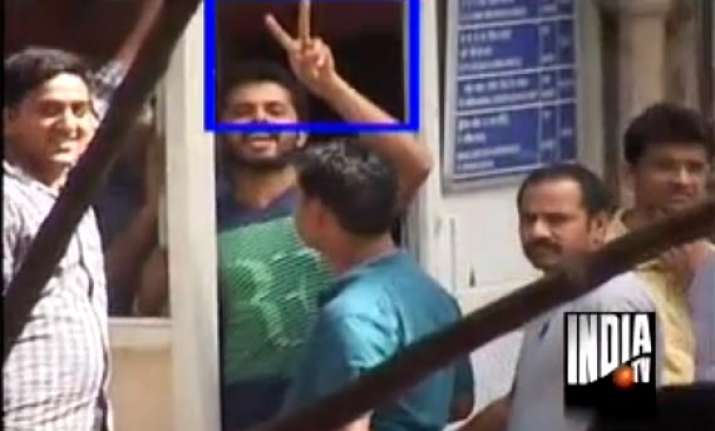 New Delhi, May 28: A smiling S. Sreesanth today showed the victory V sign to waiting mediapersons outside the Saket court in South Delhi, minutes before the court sent Sreesanth, Ajith Chandila, and Ameet Chavan, all Rajasthan Royals players, to judicial custody till June 4.
The judge today refused Delhi Police special cell's plea to extend Sreesanth's police custody by two more days, and instead ordered that he be sent to Tihar jail till June 4 in the IPL6 spot-fixing case.
Two bookies Ashwini and Chandresh Patel were also sent to judicial custody till June 4.
This was the first time Sreesanth looked cheerful outside the Delhi court. Facing camerpersons, he raised his left fingers to make a V sign.