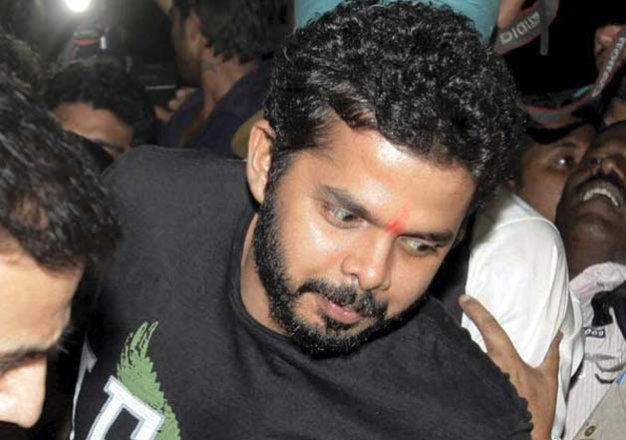 New Delhi: A Delhi court will deliver its verdict today on framing of charges in the IPL spot-fixing case that involves cricketers S Sreesanth, Ajit Chandila and Ankeet Chavan.
All three cricketers were from IPL team Rajasthan Royals when the scandal came into light, they were arrested in May 2013 for alleged spot fixing in some matches of IPL-6.
Additional Sessions Judge Neena Bansal Krishna had on May 23 reserved the order on framing of charges in the case for June 29 and asked the counsel appearing for the accused to file their written arguments, if any, by June 6.
The order was scheduled to pass the order on June 29, but was delayed  as the ordesheet was not prepared.
"God is with me and the prayers of my well-wishers too,"   Kerala speedster Sreesanth  told reporters before he took off to Delhi along with his family members.
Ajit Chandila also expressed confidence that the verdict will be in his favour
"I get a feeling that my bad time will be over today. I trust the judiciary. I am waiting for the judiciary to grant me justice," Chandilla told reporters.
The court which had earlier questioned the police theory of "match fixing", saying there was prima facie no evidence showing that matches were fixed by the accused.
During the arguments on framing of charges in the case, the police had referred to telephonic conversations among the accused to support their claims.
However, the defending lawyers had countered the police's claims, saying that the probe had failed to identify any prima facie evidence.