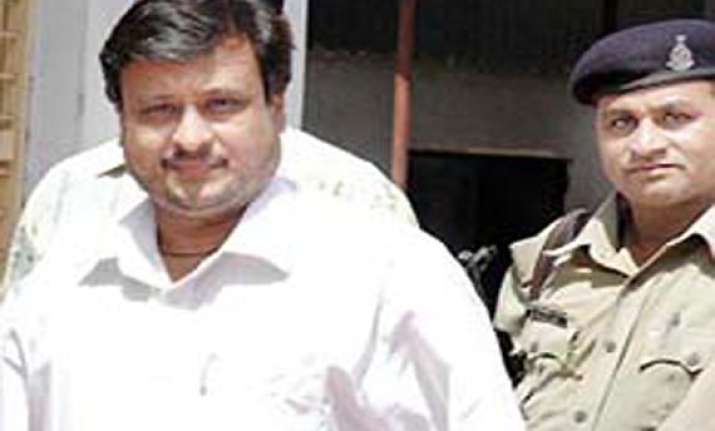 Mumbai, July 6: A Mumbai court Saturday remanded top bookie Shoban Mehta alias Shoban Kalachowkie to police custody till July 12 in connection with the investigations into the IPL match-fixing scam and related issues.
Mehta, who was nabbed by the Mumbai police from an offshore casino in Goa two days ago, in what was billed as a prize catch in the ongoing probe into the IPL scam.
The 48-year old bookie was brought to Mumbai and placed under arrest Friday.
Seeking his remand, police informed the court that Mehta was involved in placing large-scale bets in the recent IPL season 6 under the alias 'Arjun'.
The bets were being placed through another bookie Ashwin Agarwal, alias Tinku Delhi, arrested by the Delhi Police and currently in Mumbai police's custody, they said.
Besides, police said they wanted to probe Mehta's Pakistan links in the recent IPL-6, noting that when Mehta had been arrested in a betting case in 2005, he was found to have betting links in the neighbouring country.
"We want to invstigate whether he had been in touch with his Pakistani associates even in the last IPL," the police prosecutor said, adding that the investigators also wanted to delve into his probable role in spot-fixing of IPL matches.
Police further argued that Mehta had three mobile phones with SIM cards acquired in the assumed name of Manish Shah using fake documents.
While one phone has been recovered, police wanted to trace out the other two cellphones to get to the bottom of his suspected role in the scam.
With Mehta's arrest, the number of people arrested so far by the Mumbai police has risen to 17 since the IPL scam broke out mid-May.
They include Bollywood actor Vindoo Dara Singh, Chennai Super Kings owner Gurunath Meiyappan who is the son-in-law of BCCI president N. Srinivasan and other brokers.
The scam was unearthed when Delhi Police arrested Rajasthan Royals IPL team cricketers Ankeet Chavan, S. Sreesanth, Ajit Chandila, and several bookies.