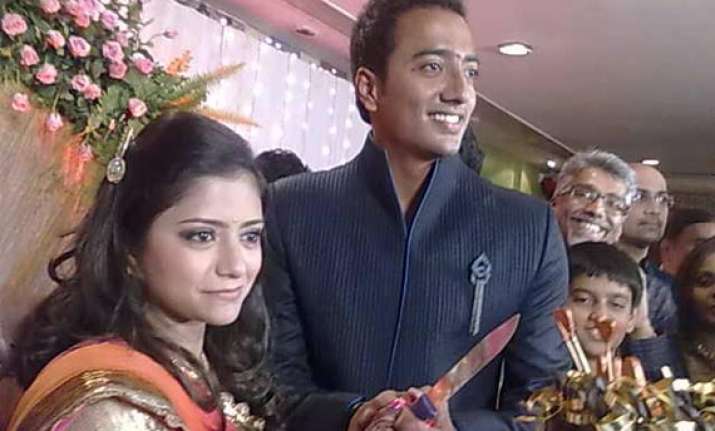 Mumbai, June 1 : Disgraced Rajasthan Royals bowler Ankeet Chavan reached Mumbai on Friday night but reports said, he was staying at his friend's place, to avoid mediapersons waiting outside his house.
Ankeet is to marry Neha on Sunday. He is expected to return to Delhi's Tihar jail by June 6.
Ankeet's father Anil Chavan requested mediapersons to allow the family to carry out the wedding ceremony undisturbed.