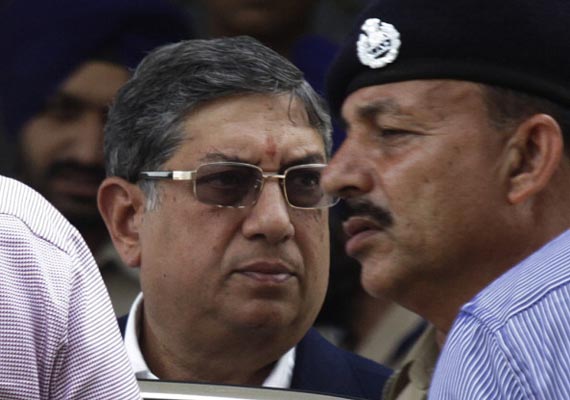 Mumbai, July 30: The Mumbai police Monday refuted allegations that they did not co-operate with a cricket board committee which probed the IPL spot fixing and betting scandal.
The police reaction followed a 'clean chit' given by the two-member panel to Indian cricket board chief N. Srinivasan's son-in-law Gurunath Meiyappan and Rajasthan Royals' co-owner Raj Kundra in the Indian Premier League (IPL) spot fixing and betting scandal.
A crime branch official said though the Board of Control for Cricket in India (BCCI) committee had given a written communication to Mumbai police dated June 28, but delivered July 4, to send its investigating officer to depose in the matter, there were legal issues involved.
The police sought to know under what legal provisions could police depose before a private panel since as per the law, police can only testify before a court of law, the official said, requesting anonymity.
Since the IPL-6 scandal was still under investigation, police explained the position in a reply July 5 to the BCCI panel comprising retired high court judges T.J. Chouta and R. Balasubramaniam. But the latter did not respond, the official said.
"We replied to it promptly the next day. Accordingly, there is no question of 'non-co-operation' as alleged in some sections," the official said.
The police investigating offier was required to go to a Bangalore hotel at the BCCI's expenses and depose before the panel.
Joint Police Commissioner (Crime) Himanshu Roy said that if the BCCI panel had requested the probe details, police could have considered sharing details which would not have hampered the investigations.
The IPL-6 scam, which was exposed in mid-May, has seen Mumbai police arresting 19 people, including Bollywood actor Vindoo Dara Singh Randhawa, cricketers and bookies.