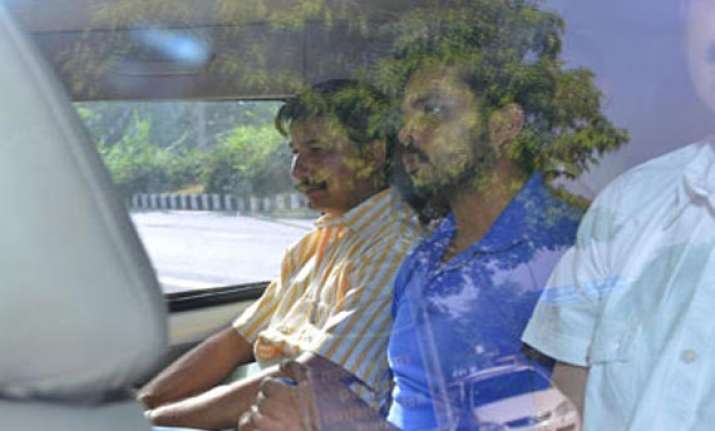 Mumbai, May 23 : Amid reports that it was not cooperating with Delhi Police in the IPL spot-fixing scandal probe, Mumbai police today said it was willing to provide all necessary information to its counterpart after due legal procedure.
"We both - Mumbai and Delhi Police - are extending full cooperation to each other in the probe. But there is certain information that Delhi Police sought from us and for that our counterpart needed to take court permission," Joint Commissioner of Police (Crime) Himanshu Roy said.
A team of Delhi Police's Special Cell, probing the IPL spot-fixing, had requested Mumbai Crime Branch to share the details in the laptop, iPad and mobile phones it had recovered from a five-star hotel room that had been booked by tainted Indian pacer S Sreesanth.
Mumbai Police had on May 18 searched the rooms occupied by Sreesanth and Jiju Janardan, his close friend and a bookie arrested by the Special Cell in connection with the scandal.
Apart from electronic devices, Rs 70,000 in cash, data card and diaries with entries in English and Malayalam, which appeared to be in Sreesanth's handwriting, were also seized. The search of Jiju's room yielded an iPad, a mobile phone and some other belongings.
According to sources, the Special Cell sought access to the content in the laptop, iPad and mobile phones.
However, Mumbai police insisted on court permission to enable them to share the information, giving rise to reports that it was not cooperating in multi-state investigations into the scandal which is getting bigger by the day.
A Mumbai police officer, requesting anonymity, said, "Whenever we seize anything, we cannot give them to other investigating agencies unless they have court order. In this case, if Delhi Police approaches the court concerned and they are granted permission, we will surely allow them access to all the material we have seized."