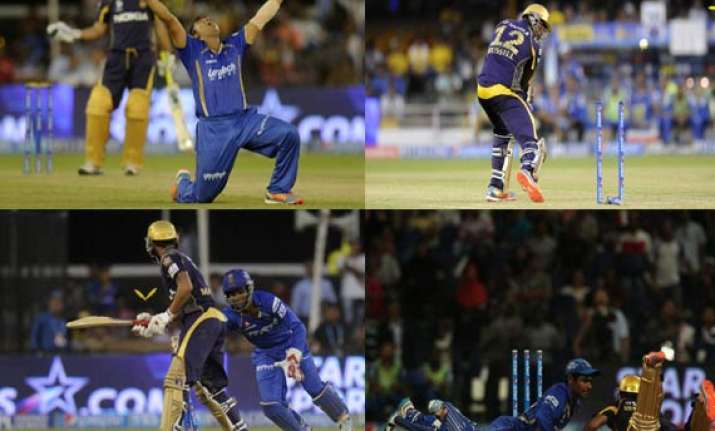 New Delhi: We call South Africa the chokers in the international cricket, but do you know who are the chokers in Indian Premier League? Yes, it's the Kolkata Knight Riders who have again fallen down to a humiliating defeat by 10 runs against Rajasthan Royals in Ahemdabad on Monday.
After putting Rajasthan to bat first, they posted a daunting target of 171 for KKR. But KKR started their chase with a blast and they were on a winning position till 14th over but what happened next, the result says everything. KKR lost their 4th match in a row this season and this is the third match they lose being the chokers. When a team loses 6 wickets in just 2 runs, can you expect that team to win?
After Watson got his three, old gun Pravin Tambe took a fantastic hat-trick, the first of the season that took the Knight Riders down to hell.
Let's look out how the team collapsed from a strong position