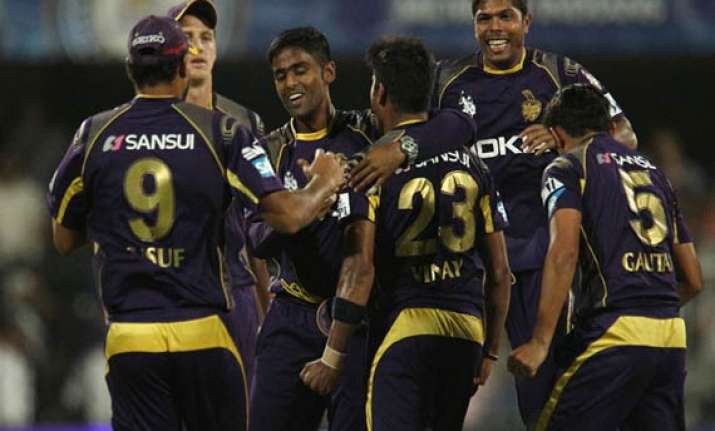 Cuttack: With the Indian Premier League 2014 back and fans across the country turning out in larger than expected numbers for the matches, the Kolkata Knight Riders are eager to christen Barabati Stadium here as 'home-ground' when they take on the Mumbai Indians Wednesday.
The historical Barabati Stadium, which plays the gracious host to not one but two teams this season, has been the ever loyal go-to stadium in the
IPL
and delivering much to expectations, the excitement that accompanies T20 Cricket.
While the 46,000-seater Cuttack legacy was scheduled to host the home game for the Kings XI Punjab from the start of the season, Knight Riders named this home ground when they had to change venues due to election driven security concerns.
Knight Riders have chosen Cuttack as their other home ground to transform the city's devotion to cricket into booming cheers when they face off with the Mumbai Indians in the 33rd match of the league.
The KKR decision to adopt a new home ground is also an extension of their belief of recreating the home-ground atmosphere wherever they go.
"Home is where the heart is," said Venky Mysore, chief executive of Knight Riders.
"While we will miss playing at Eden Gardens in front of our fans at Kolkata, the Knights have a fan-base that is spread across multiple cities, towns and hamlets in every corner of the country, and we are delighted that we now have the opportunity to step out and connect with a new home crowd, that will cheer with their heart and make us feel truly at home."
The Barabati will be resplendent in the Knight Riders' team colours of purple and gold Wednesday.