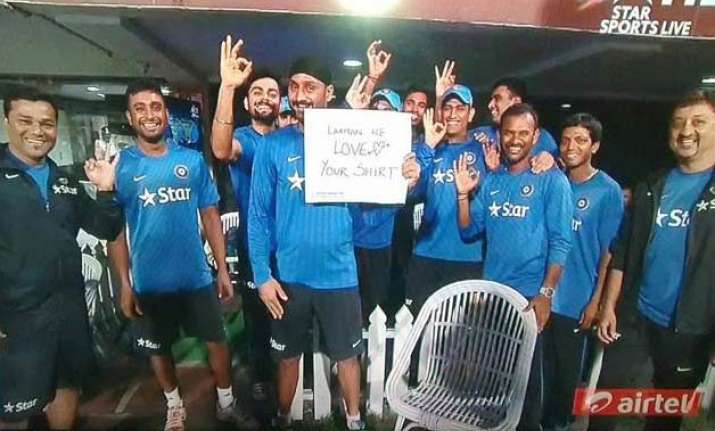 Kolkata: In the absence of any cricket at the Eden Gardens on Thursday, the highlight of the day was VVS Laxman's shirt and the Indian cricket team's response to it.
Laxman was part of the commentary team for the 3rd T20 International between India and South Africa and arrived for the game clad in a funky blue shirt with bird patterns all over it.
The shirt caught the eye not only of the general public watching TV but also the Indian players who were cooling their heels in the dressing room.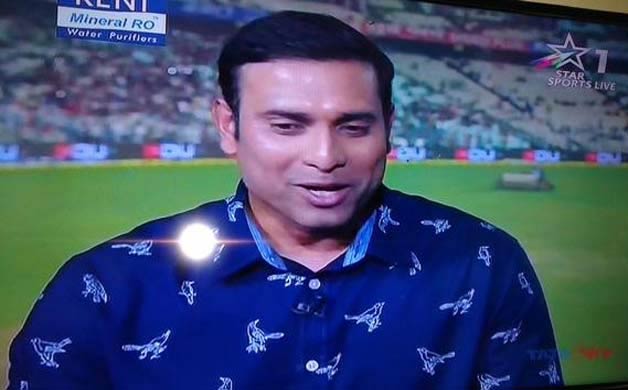 They had plenty of time on their hands with the match being delayed and eventually abandoned due to a wet outfield.
So they produced a banner reading "Laxman, We Love Your Shirt" and flashed it for the TV cameras. The Turbanator, Harbhajan Singh, held the banner aloft and other team members including captain MS Dhoni and vice captain Virat Kohli were seen in the background.
Dhoni and Kohli smiled broadly and held their index finger and thumb together to make a circle in the universal sign of approval.
The Twitterati were also amused by the episode and commentator Harsha Bhogle even tweeted about it.