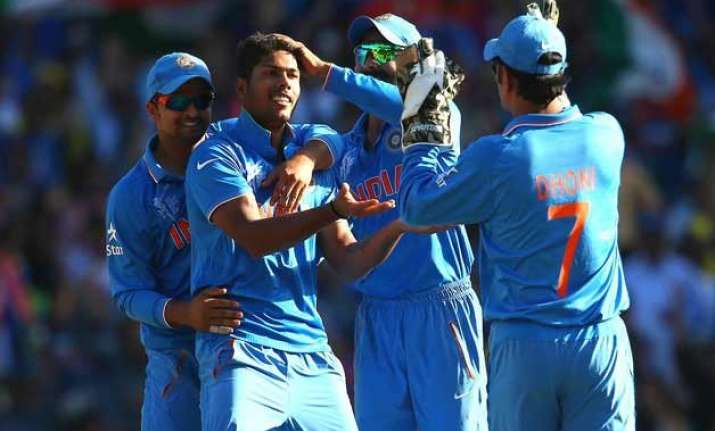 Sydney: Former fast bowler Javagal Srinath on Friday said that although the Indian pacers bowled brilliantly in the entire World Cup, they didn't use the short-ball judiciously against Australia in the semifinal on Thursday.
Co-hosts Australia crushed India by 95 runs in a crunch semifinal to enter the title round of the cricket World Cup where they will meet New Zealand on Sunday.
"They have been largely impressive in this World Cup. Unlike their Australian counterparts, they didn't use the short-ball judiciously," Srinath wrote in a column for International Cricket Council (ICC) on Friday.
The 39-year-old said that India's openers Rohit Sharma and Shikhar Dhawan started off well but none of the top-order batsmen could post a big hundred.
"India's openers responded brilliantly, they set a solid platform and blunted the new ball. But, unfortunately, none of the top-order batsmen could post a big hundred," he said.
"Both Shikhar Dhawan and Rohit Sharma had been looking so good before they were dismissed. In such a big chase, in such a big match, you need one of them to bat deep into the innings."
The Indian bowling great heaped praise on Australian batsman Steve Smith for his consistent performance throughout the summer.
"We needed someone to bat like Steve Smith, who has emerged as a bogey-man for India. He scored hundreds in each of the four Tests and now he has composed one in another big match," the former pacer said.
"He really seems to enjoy batting against the Indians and he got good support from Aaron Finch. Late cameos from Shane Watson, Glenn Maxwell and Johnson too helped their cause," he added.
Srinath also said that this defeat at the hands of four-time world champions would be hard to digest after winning seven World Cup matches on the trot, but the Indians shouldn't lose hope.
"It was a hard defeat to digest, coming as it was on the back of seven successive wins and comprehensive ones at that. But that's the nature of the game, not every day can you be at your very best. In the end, the better team got through."
"Indians shouldn't be disheartened, for they have shown a lot of tenacity and heart. After the disappointing Test series and One-Day-International (ODI) Tri-series in Australia, they have shown a lot of resilience to bounce back in such convincing fashion," Srinath concluded.