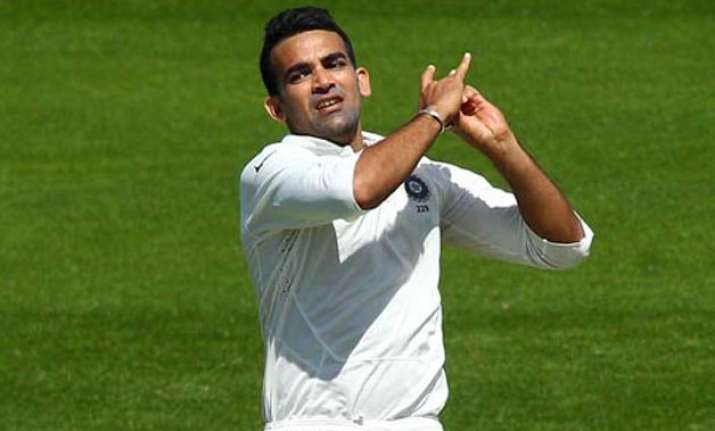 New Delhi: Iconic Sachin Tendulkar and limited overs captain Mahendra Singh Dhoni led the bandwagon of former and current cricketers praising Zaheer Khan, who ended his international career on Thursday.
The 37-year-old Zaheer decided to call time on his international career with immediate effect but will be bidding adieu to the domestic circuit at the end IPL's season 9 next year.
"One of the coolest pace bowlers I know. He was a bowler who could 'out think' the batsman most of the times. Always up for a challenge...I am sure he will do well as he begins a new chapter in his life. Wishing @ImZaheer all success in his retired life," Tendulkar tweeted.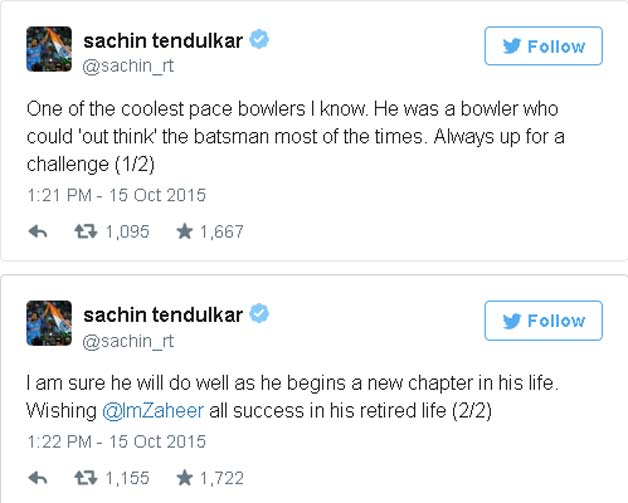 India's limited-overs captain Mahendra Singh Dhoni said it would have been tough to make the side successful without the pacer's presence in the dressing room.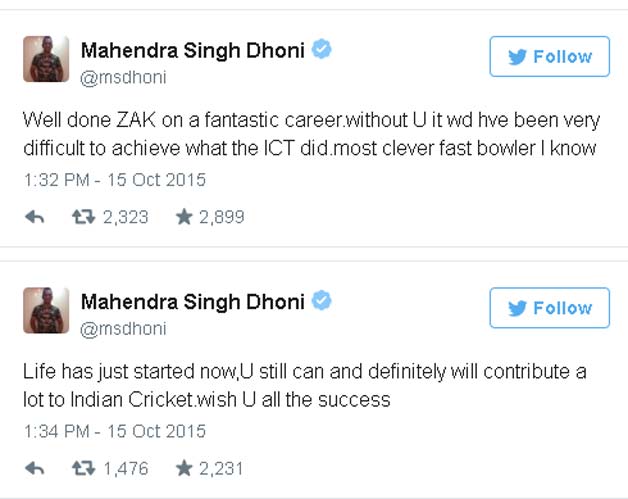 Also lauding the pacer was Test captain Virat Kohli, who called Zaheer an inspiration.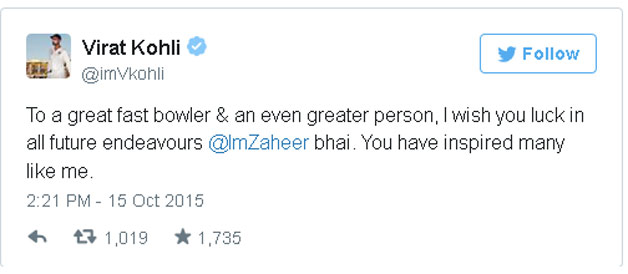 Zaheer's teammates Suresh Raina and Harbhajan Singh also tweeted their good wishes for the bowler.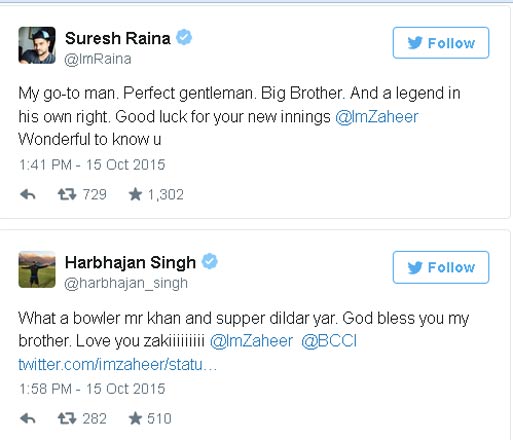 Former batsman VVS Laxman said he felt honoured to have been a part of the side, which had Zaheer.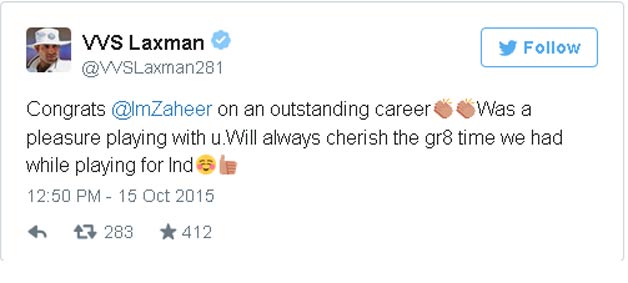 Former India pacer Irfan Pathan said, "Congratulations 4 great career Khan Saab @ImZaheer I'm sure there is lot in u 2 give back 2 Indian cricket in the future. #legend."