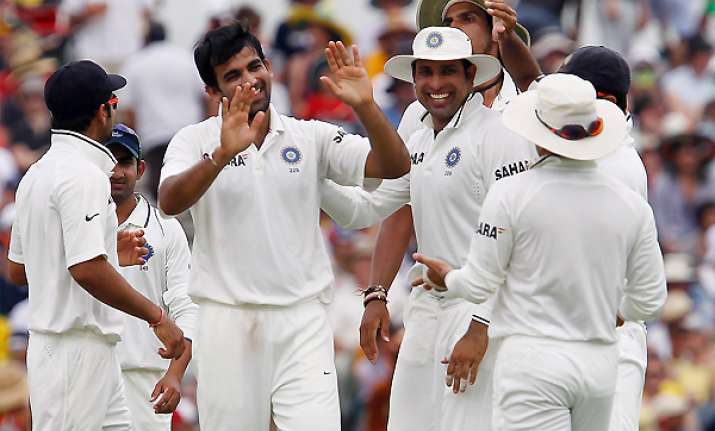 Adelaide, Jan 23: The series is lost and their reputation is in tatters but India will make a desperate bid to avoid a whitewash when they take on Australia in the fourth and final Test here tomorrow, hoping to redeem some of the lost pride.

India have already conceded the Border-Gavaskar Trophy after a humiliating innings and 37 runs loss at WACA, Perth last week and the reputation of their top players is almost beyond repair.

Yet the last-ditch stand could help revive their careers or at least allow them to go out on their own terms.

Openers Gautam Gambhir and Virender Sehwag are in urgent need of revival as they have slipped into technical inertia and have neither shown the will nor scores to justify facing up to the new ball.

Between the two, Gambhir has tried harder and looked to leave as many deliveries as possible on his off-stump yet old habits still see him poking his bat at away going deliveries.  The result—almost all his dismissals have been in the cordon behind the off-stump.

Virender Sehwag has invariably fallen to balls seaming away on his off-stump from perfect lengths. He too has been swallowed behind the stumps.

The Australians have worked out their plans to perfection as there are invariably two gullies for Sehwag and a forward and backward short leg for a hopping Gambhir on short deliveries.

The figures don't lie—Gambhir hasn't hit a century for over two years and Sehwag has gone without hundred for a year now.

Their best stand in the series is only 24 and their individual averages are 24.00 and 19.66 respectively with a half century each.